March Break at the Nova Scotia Museum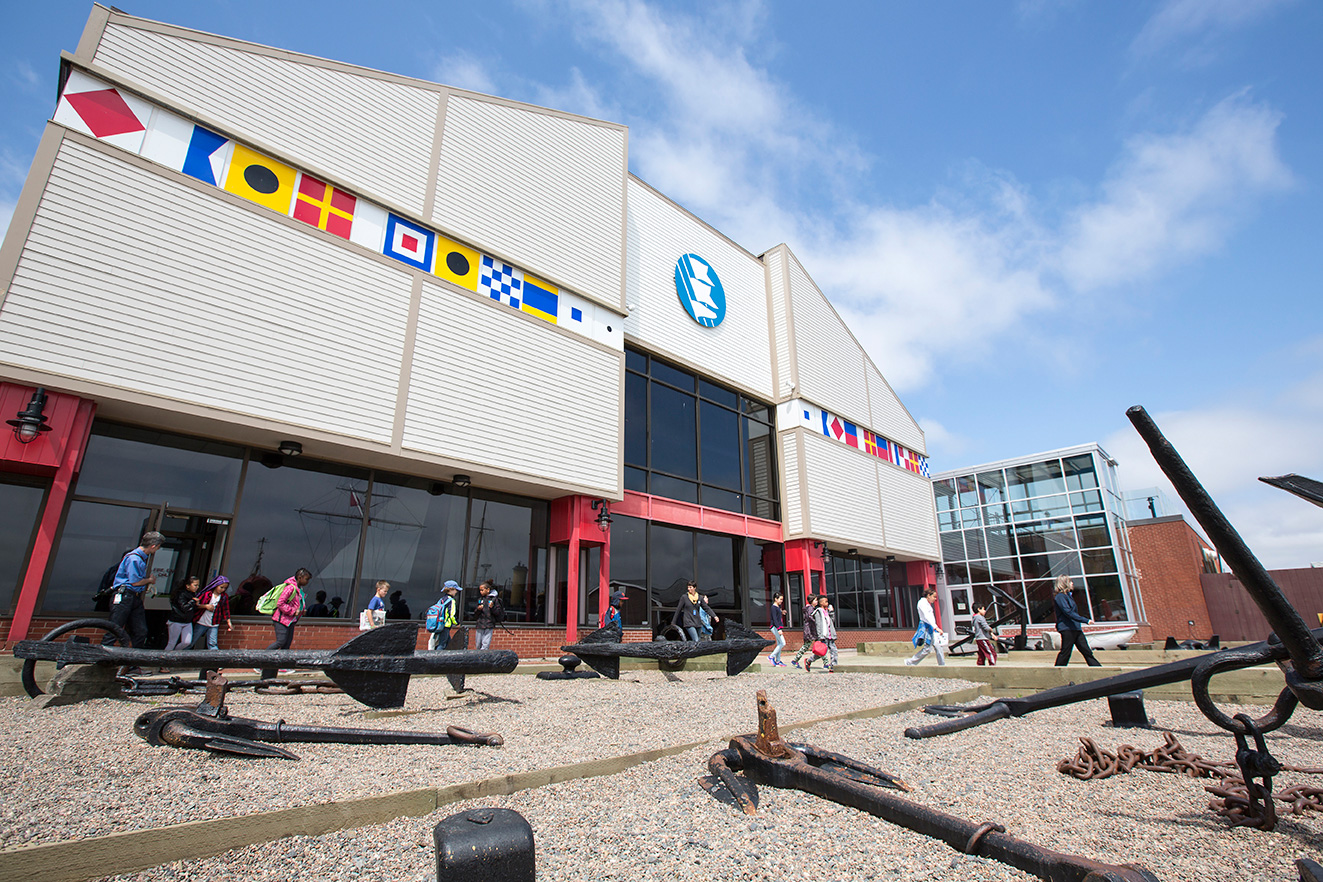 Hello everyone,
Make the Nova Scotia Museum your destination this March Break! Don't miss out on a wide range of fun-filled, hands-on activities for the entire family.
Museum of Natural History
March Break - Dinosaurs Unearthed
Sat. March 16 to Sun. March 24
Make all your paleontological dreams come true this March Break at the Museum of Natural History! Dinosaurs Unearthed inspires excitement with realistic animatronic dinosaurs while presenting visitors with the science behind their discoveries. The exhibition showcases more than a dozen roaring, breathing animatronic dinosaurs alongside a collection of fossils from across the Jurassic and Cretaceous Periods and presents intriguing stories about dinosaur appearance and behavior.
Maritime Museum of the Atlantic
March Break 2019: Canada at Play!
Sat. March 16 to Sun. March 24
Daily programs between 10:00 am and 4:00 pm (Sundays between 1:00 pm and 4:00 pm.)
This spring, we are is hosting a travelling display called Canada at Play: 100 years of Games, Toys and Play. This is a travelling exhibit from the Royal Ontario Museum. The exhibit celebrates historical games, toys and sports equipment from our past. Celebrating this tradition of play will be at the heart of our March Break program.
With our admission ($11.85 for a family) you'll be able to explore our galleries and try your hand at a variety of fun games and activities while exploring the contrasts and connections between modern games, toys and sports and the traditional activities enjoyed by children and their families over the years.
Activities will include historical boardgames, crafts and the opportunity to learn Morse Code from volunteers from the Halifax Amateur Radio Club. Events and demonstrations will also include an exploration of virtual reality, ranging from old school stereoscopes and View Masters to modern VR technology. (select days)
You can also grab your sou'wester and oilskins and visit our historic William Robertson and Sons Ship Store and invoke the age of the famous schooner Bluenose by exploring our Days of Sail Gallery. Vintage films will be shown throughout the day in Warehouse Theatre. Please check the daily in-house schedule when you arrive to see which movies are playing.
Ross Farm Museum
March Break
Sat. March 16 to Sun. March 24
Come out for March Break on the farm. Each day will have a theme relating to the farm. As always there will be lots of hands on activities for everyone to enjoy and crafts that everyone can participate in throughout the day. Hot chocolate will be served. Weather permitting, there will be sleigh rides.
Saturday 16th – Tasty Treats
Sunday 17th – St Patrick's Day
Monday 18th – Traditional skills
Tuesday 19th - For the Birds
Wednesday 20th – Spring time on the Farm
Thursday 21st – Tasty Treats
Friday 22nd – Explore the Outdoors
Saturday 23rd ~ Fun on the Farm
Sunday 24th ~ Easter
Wonders of Maple Syrup
Sat. March 30 to Sun. March 31
We don't tap a lot of trees at Ross Farm Museum, but we still have fun with maple syrup. Sample maple syrup and pancakes in Rosebank Cottage, learn about the process of tapping trees, collecting sap and boiling sap down over an outdoor fire. Enjoy a sweet day at the museum.
Museum of Industry
One of Canada's few comprehensive industrial museums, the Nova Scotia Museum of Industry tells the story of work and workers. Here you will find technology, steam engines and locomotives, cars and coal mining. Children will love the hands-on fun, the trains, and the demos. Find the true meaning of "made in Nova Scotia" at the Museum of Industry.
March Break - Step Right Up! Games! Magic! Feats of Strength!
Sat. March 16 to Sun. March 24
Join us under the big top for the Magic of Michael James, March 19 & 20, 11 am & 2 pm    
Carnival games along our midway – try your hand at a ring toss; show your strength by hitting the bell; take aim in the shooting gallery
Dress up as a Lion Tamer, Ringmaster or Clown
Plasma cars on our Go-Kart course
The Fun House challenge
Fundy Geological Museum
The Fundy Geological Museum displays an ancient world and some of the oldest dinosaur bones in Canada. Meet some of the ancient creatures that lived here millions of years ago: the world's first reptiles, early dinosaurs, giant dragonflies, an ancestor of frogs and a sow-bug-like creature as long as a baseball bat. So many great fossils!
Explore mineral treasures of Nova Scotia exposed when the great Fundy tides washed away the sea cliffs. See a collection of beautiful amethyst and agate gem stones.
Black Loyalist Heritage Centre
The Black Loyalist Heritage Centre tells the story of the world's largest free African population outside of Africa, in the late 18th century in Nova Scotia.
Enjoy the view of Birchtown Bay when you climb up the Shaw Turret, which commemorates all Black Loyalist communities in Nova Scotia. Enter the Centre's Lindsay Gallery and immerse yourself in the multimedia presentation of the Black Loyalist journey from Africa to the American colonies, then to Nova Scotia and back to Africa. Explore the virtual copy of the Carlton's Book of Negroes and search for an ancestor who may have experienced part of this incredible journey.
Firefighters' Museum of Nova Scotia
Visit the Firefighters' Museum in Yarmouth to discover the history of firefighting in this province.
Imagine the clang of the fire bell, the smell of smoke and the feel of hot steam as firefighters of the past raced to save burning homes in communities across Nova Scotia.
See the types of fire engines used from the 1800s to the 1930s. Marvel at antique hand-drawn and operated engines such as Canada's oldest horse-drawn steam engine, an 1863 Amoskeag Steamer. Take the wheel of a 1933 Chev Bickle pumper and see collections of antique toy fire engines, shoulder crests, patches and badges from fire departments around the world.
Heritage Hunts
Test your sleuthing skills during March Break (March 18 - 22) by trying out one (or all!) of our Heritage Hunts!