Our Museums
The Nova Scotia Museum is responsible for the provincial collection of over one million artifacts and specimens. As well, we oversee the maintenance of more than 210 buildings, four floating vessels and nine locomotives. 
Thank you for voting
Visit our Canada 150 exhibit this summer, Vanguard: 150 Years of Remarkable Nova Scotians, at the Museum of Natural History, to see whose story is on display.  Be part of the conversation by sharing your stories of remarkable Nova Scotians with us on social media using the tag #NSMremarkable or email us your stories.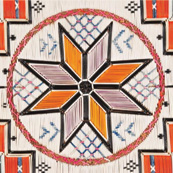 Heritage Day 2017 recognized the Mi'kmaq culture and the many accomplishments of the Mi'kmaq people. Please download our free information sheet on the Mi'kmaq.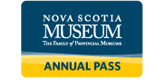 Unlimited Visits
Come for an hour or stay for the day.  The choice is yours with a Nova Scotia Museum Annual Pass.