We invite everyone to share their love for our diverse Nova Scotian culture, heritage and landscapes by visiting our family of 28 sites to celebrate 150 years of the Nova Scotia Museum.
The Nova Scotia Museum is responsible for the provincial collection of over one million artifacts and specimens. As well, we oversee the maintenance of more than 210 buildings, four floating vessels and nine locomotives.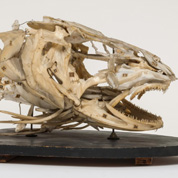 To mark our birthday, we want your help in choosing about a dozen items from Nova Scotia in 2018 to add to our collection. 
Museum publications share research about our collection to advance our understanding of the world and encourage research by others. The Museum publishes Books, Curatorial Reports, Infosheets, and Exhibit Research Reports.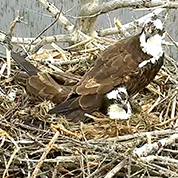 Our OspreyCam is now live at its new home thanks to our friends at Nova Scotia Power.  Share using #OspreyCam
Tag us in your photos!
Sign up for Nova Scotia Museum E-events, your monthly email update on all the latest events from across the Nova Scotia Museum.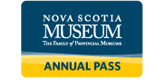 Celebrate 150 years rich with stories
Join us for 150 days of celebrations, events, and exhibitions.