The Mastodon femur recently put back on display at the Museum of Natural History, was found in Middle River, Cape Breton, Nova Scotia. This bone has a big history! 
The Nova Scotia Museum is responsible for the provincial collection of over one million artifacts and specimens. As well, we oversee the maintenance of more than 210 buildings, four floating vessels and nine locomotives.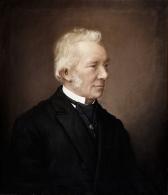 Finding Honeyman
Start the journey of #FindingHoneyman with an interactive timeline of David Honeyman - the first Curator of the Nova Scotia Museum.
Museum publications share research about our collection to advance our understanding of the world and encourage research by others. The Museum publishes Books, Curatorial Reports, Infosheets, and Exhibit Research Reports.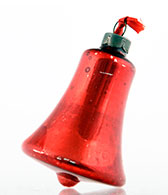 Many of our sites will be open this festive season, start a tradition and spend your holidays at a museum. Many of our seasonal sites have trails, perfect for a winter walk in the woods.
Tag us in your photos #atNSM!
Sign up for Nova Scotia Museum E-events, your monthly email update on all the latest events from across the Nova Scotia Museum.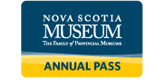 Celebrate 150 years rich with stories
Join us for 150 days of celebrations, events, and exhibitions.