Our Museums
The Nova Scotia Museum is responsible for the provincial collection of over one million artifacts and specimens. As well, we oversee the maintenance of more than 210 buildings, four floating vessels and nine locomotives. 
Our Favourite Objects
Nova Scotians and people around the world can experience part of the province's expansive museum collection online, from Jurassic-aged fossils to Mi'kmaq moose hair embroidery. Nova Scotia Made, Nova Scotia Used, Nova Scotia Found is a virtual exhibit showcasing images and information about 100 artifacts and specimens that reflect the diversity of the province's culture and heritage.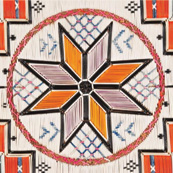 Heritage Day 2017 will recognize the Mi'kmaq culture and the many accomplishments of the Mi'kmaq people. Please download our free information sheet on the Mi'kmaq.
The Nova Scotia Museum Research Grant Program, completed application forms including a project description must be received for consideration by February 28, 2017, 5pm.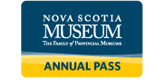 Unlimited Visits
Come for an hour or stay for the day.  The choice is yours with a Nova Scotia Museum Annual Pass.