Our Museums
The Nova Scotia Museum is responsible for the provincial collection of over one million artifacts and specimens. As well, we oversee the maintenance of more than 210 buildings, four floating vessels and nine locomotives. 
Titanic puzzle.
We are looking for your help to find out more about this piece of the ill-fated ship, is there more out there?
Nova Scotia Museum technician John Tate has questions. Do you have answers?

Did your family have a connection to Maud Lewis? Is there a photo of her in an old family album? We'd love to use your image in our exhibit!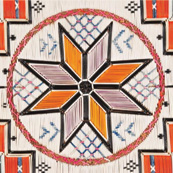 Heritage Day 2017 recognized the Mi'kmaq culture and the many accomplishments of the Mi'kmaq people. Please download our free information sheet on the Mi'kmaq.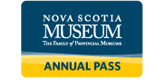 Unlimited Visits
Come for an hour or stay for the day.  The choice is yours with a Nova Scotia Museum Annual Pass.