Fall at the Nova Scotia Museum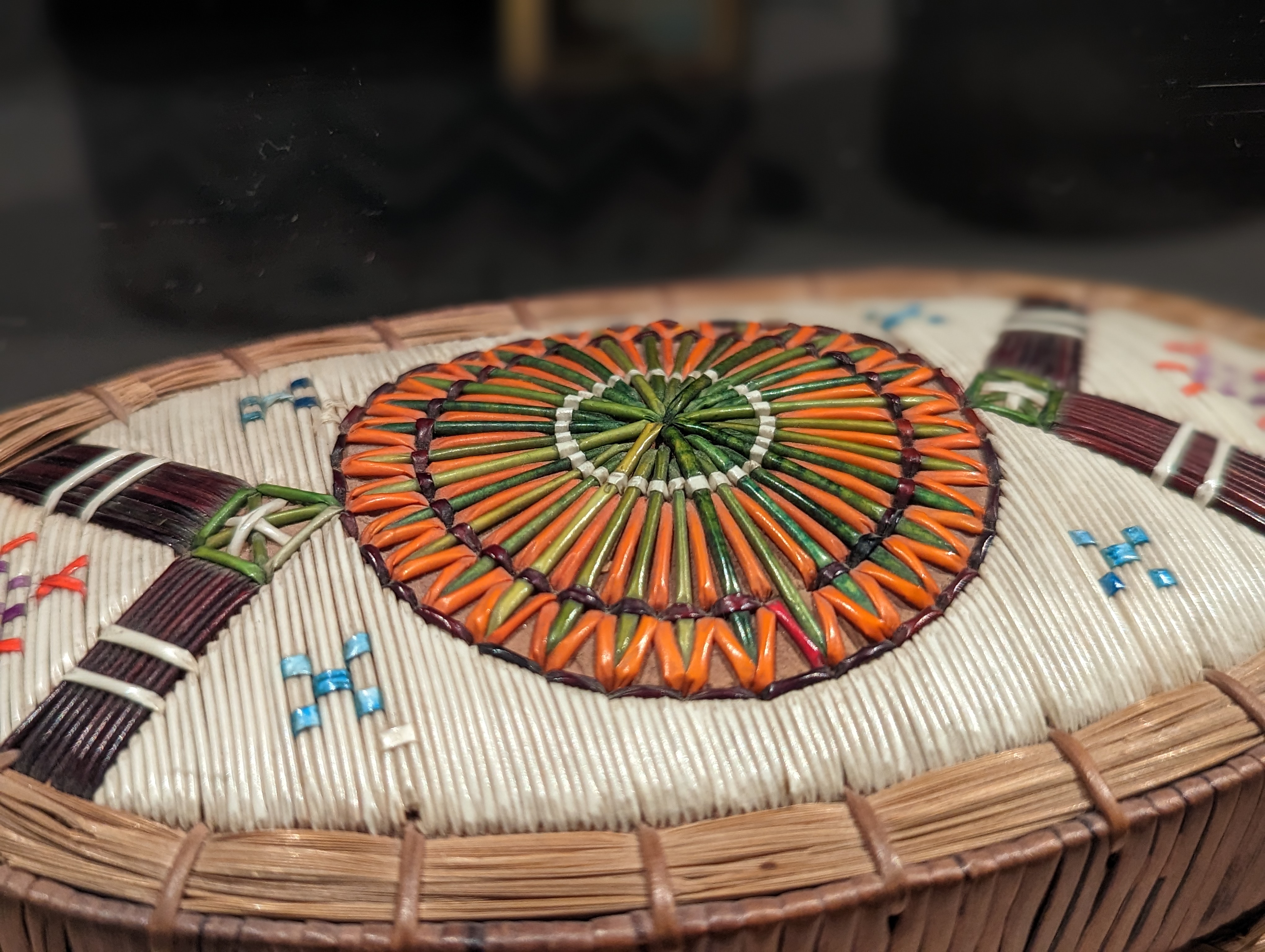 After a wonderful summer season, some of our family of 28 Museums will be closing for the season.  This month is your last chance to explore some of our sites until next year, closing dates are listed below.
Each year, September 30 marks the National Day for Truth and Reconciliation. The day honours the children who never returned home and Survivors of residential schools, as well as their families and communities. Public commemoration of the tragic and painful history and ongoing impacts of residential schools is a vital component of the reconciliation process.
Some Nova Scotia Museums sites will be closed September 30, please check individual websites for hours.
September 30 Truth and Reconciliation Day
Closed for the season
Now on view
Ta'n me'j Tel-keknuo'ltiek: How Unique We Still Are, reflects how Mi'kmaw people remain connected to the lands and waters of Mi'kma'ki. This exhibit offers a platform for Mi'kmaw people to express their continued experiences with an understanding of the lands and the waters of Mi'kma'ki.
Kesite'tasikl: Kepmite'tmu'kik pitui-kniskamijinaqik Mawo'taqniktuk | Kesite'tasikl: Honoring Ancestors Through Collections. Kesite'tasikl, meaning 'they are cherished,' offers a glimpse into the varied collections of the Nova Scotia Museum and private citizens. Why do we collect? There are almost as many answers to this question as collectors. Every object has a unique story, just as each person has theirs.  The exhibit will run until November 13. 
First Fishers introduces Atlantic Canada's first fishers, the Mi'kmaq. This visually rich exhibit explores traditional fishing methods, the connection between nature and Mi'kmaw people, and how still today fishing is at the heart of many Mi'kmaq communities. 
Mi'kmaq resources
Explore our video series with Roger Lewis, Mi'kmaq Cultural Heritage Curator at the Nova Scotia Museum.
Info Sheets
Infos are leaflets answering some of the questions you most often ask us. The following online Infos can be printed, for use in the classroom by teachers, or for general reading for those who are interested.
Infosheet on Membertou's Gourd (PDF 528 KB)  
Infosheet on Membertou's Gourd - French (PDF 526 KB)
Reciprocal Research Network
First Nations items from across Canada!
The RRN lets you research cultural items held at 21 institutions, all from the same convenient interface. Create a project to conduct your research, then invite other people to work with you.
The project is a joint effort, co-developed by Musqueam Indian Band, the Stó:lō Nation/Tribal Council, the U'mista Cultural Society and the Museum of Anthropology at UBC. Many partner institutions from around the world are also involved. Visit the Reciprocal Research Network »
Mi'kmaq Portrait Gallery
The Nova Scotia Museum's Mi'kmaq Portraits Collection is a database of more than 700 portraits and illustrations that provides a glimpse into the history of the Mi'kmaq of Atlantic Canada. The collection results from research by the Museum over many years, often with the participation of Mi'kmaq individuals and other institutions.  View the collection »
Mi'kmaq Petroglyphs
Petroglyphs, or rock carvings, were cut with stone tools, probably pre-dating the introduction of European-made metal tools, beginning about 1500.
National Centre for Truth and Reconciliation 
Truth and Reconciliation Week - a 5-day national event that will continue the conversations from Every Child Matters. Important conversations including the truths of the Indigenous treaties, First Nation, Métis and Inuit land claims, and the residential schools system. This online event will provide historical workshops, exclusive video content, and activities for students — all supported by artistic and cultural performances by First Nations, Métis, and Inuit artists.