Archaeology at Fort Saint-Louis 2019 - Part 9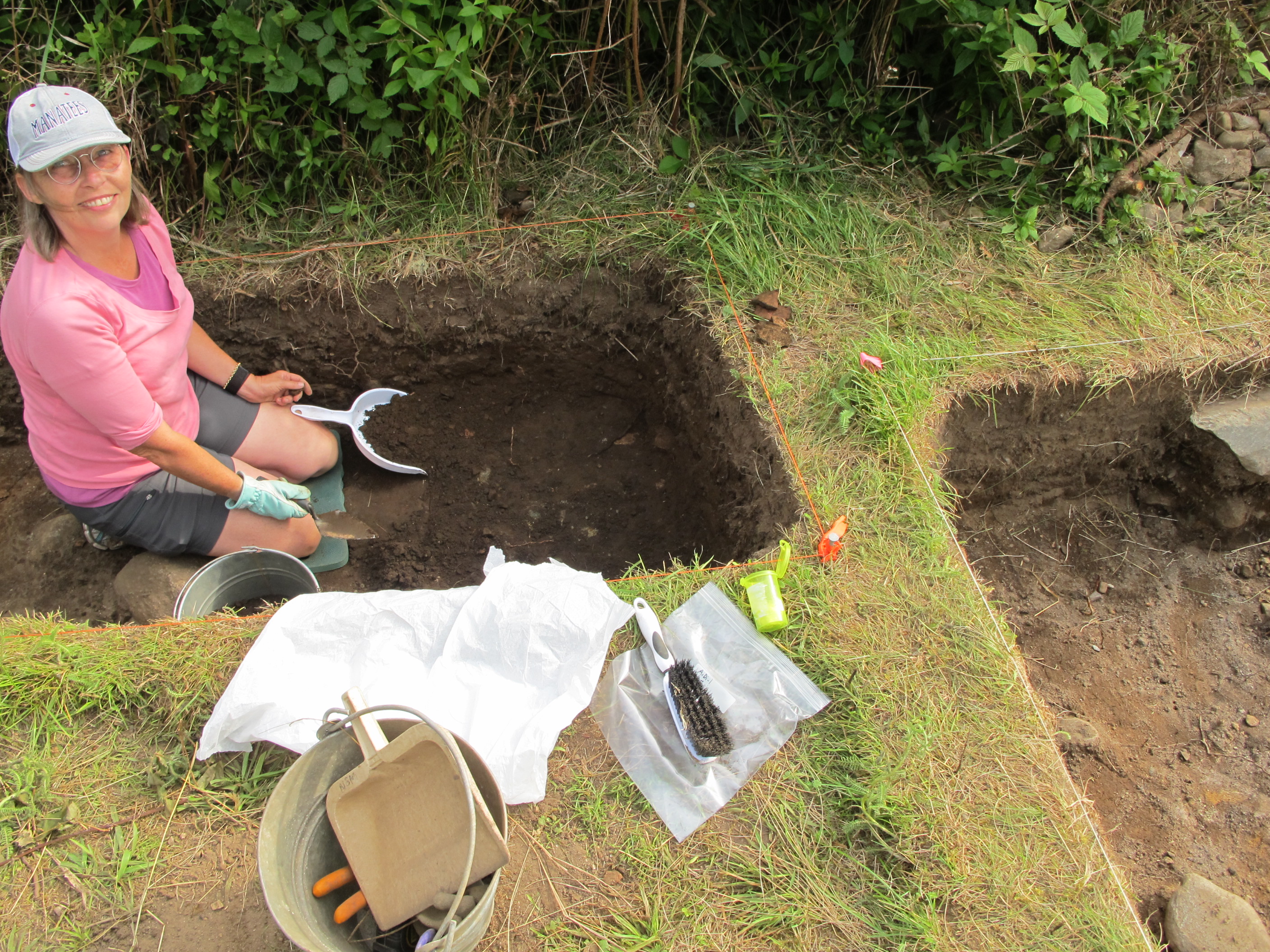 Tanya is working in the midden today . We are starting to get quite deep now and the artifact density is picking up.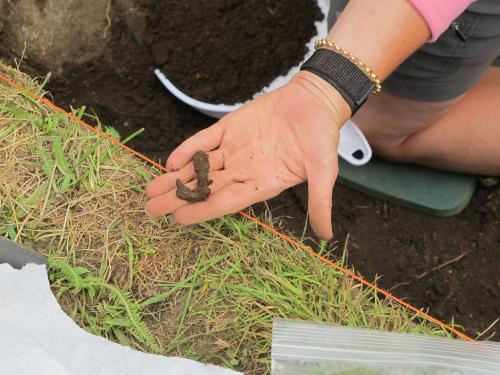 A very nice definable nail. We have a stone wall nearby so such artifacts are expected.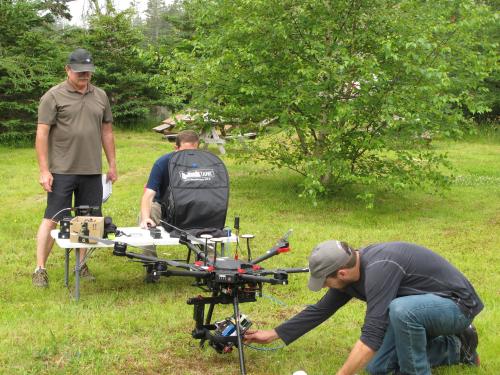 Staff from the Centre for Geographic Sciences (COGS) joined us today to collect lidar data across our study area. What an incredible drone!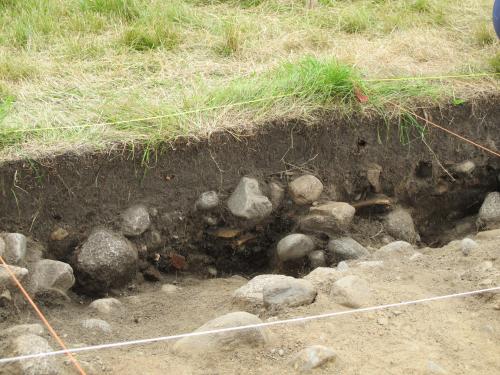 As we excavate, some artifacts remain in the profile walls. This will make for interesting drawings.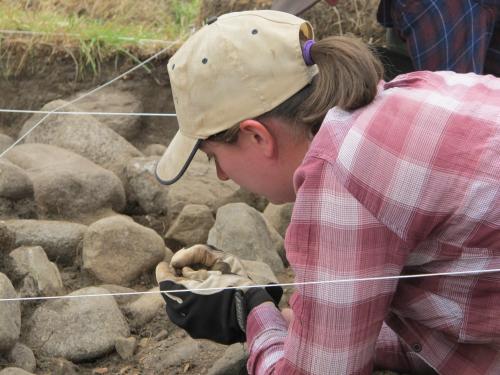 Liz examines a very small artifact from Operation J. We have found a few trade beads here that are quite minute.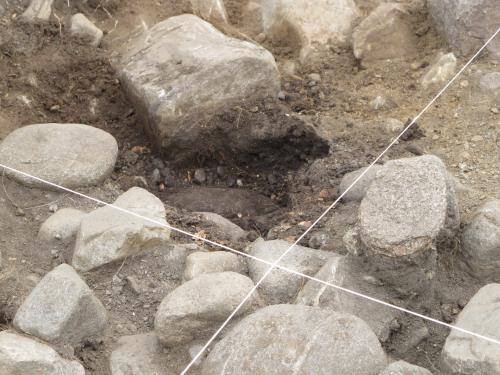 Note this black patch? We collected a charcoal sample here for C 14 dating in a lab. This will help us date the structure it was found in.