Archaeology at Fort Saint-Louis 2019 - Part 6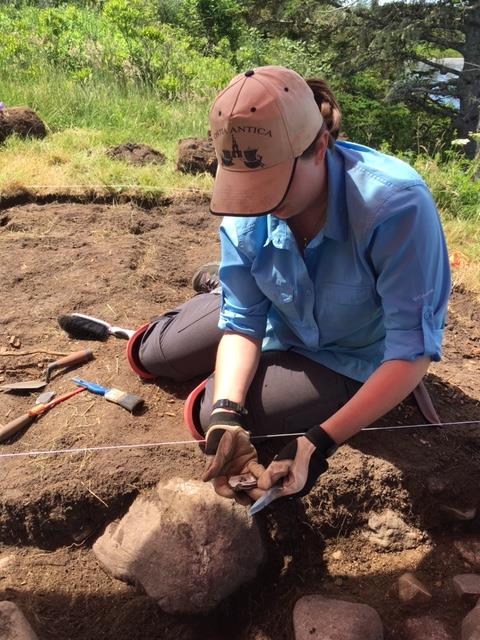 Liz uncovered a new type of earthenware ceramic this week. Red body with a bright white tin glaze. Its a small piece but includes the base, side and rim.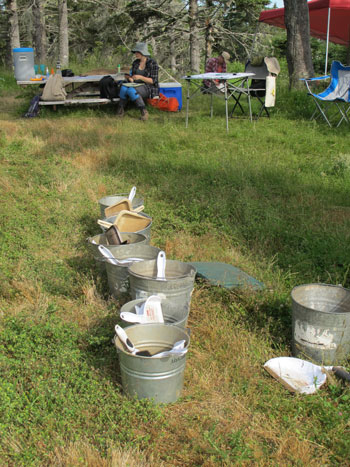 Today we began the public archaeology program. Field gear awaits the arrival of the morning's participants.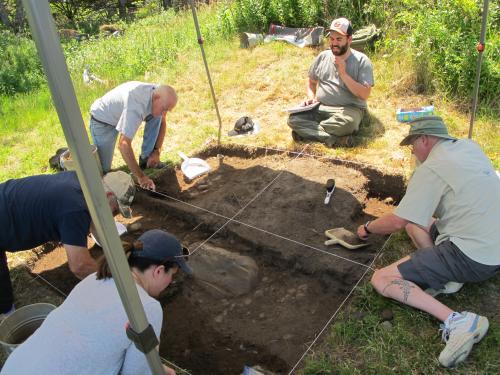 We opened a large excavation unit down near the beach. Public participants worked diligently with John's guidance, to expose Lot 3 which signals an important cultural layer of artifacts is about to be revealed.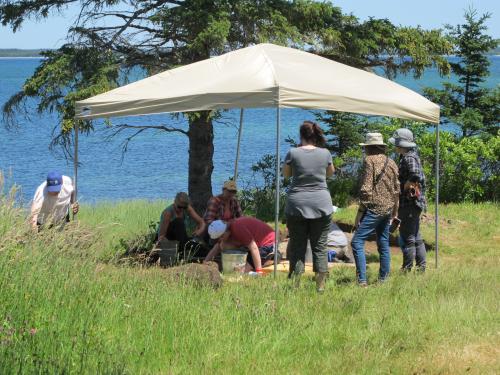 Tremendous progress was also  made with the public group at Operation J. Vanessa and Liz guided folks along.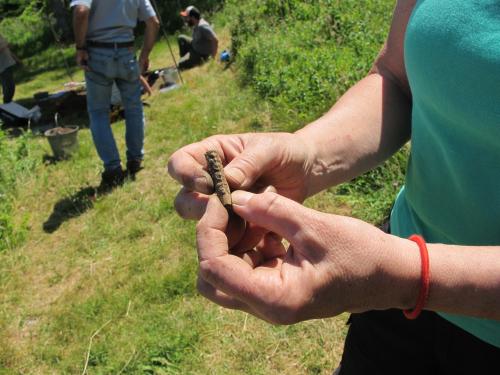 A participant in the public dig uncovered this highly decorated pipe stem. Wow! A new find for the site . The research to learn more has already begun!