1940s - 150 Years of Remarkable Nova Scotians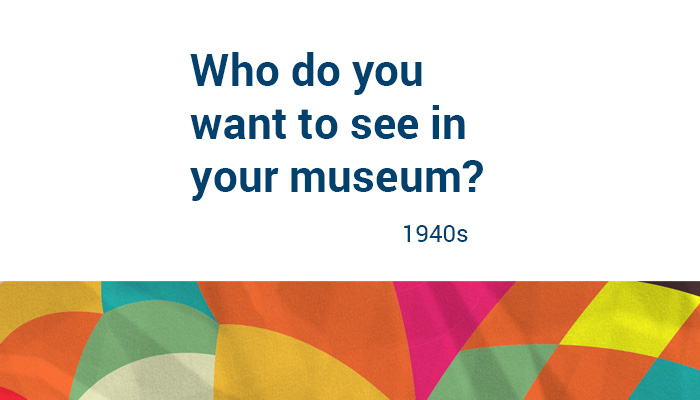 1940s
Fighting for Equal Rights
Viola Desmond (1914 - 1965) and Dr. Carrie Best (1903 - 2001)
The Nova Scotia into which Carrie Best and Viola Desmond were born was a society with engrained prejudices about people of colour. There were restrictions on where Blacks could live or work and where they could get their hair cut or sit in movie theatres. Carrie and Viola set out to bring down such racist walls.
Their most famous challenge involved the colour bar at the Roseland Theatre in New Glasgow. In 1941, Carrie Best chose to sit with her son in the lower section rather than in the balcony reserved for Blacks. The manager told her to leave for "disturbing the peace." Carrie stood her ground. "I can't see how we are disturbing anybody's peace. We are waiting for the movie to start." The manager called the police and Carrie was arrested and fined.
Five years later, Viola Desmond experienced the same prejudice in the same theatre. She was a business woman who operated the Desmond School of Beauty Culture in Halifax and who had a line of products she sold across the province. In 1946, on a business trip to Sydney, Viola's car broke down in New Glasgow. While waiting for it to be fixed, she decided to go to the Roseland Theatre. She didn't notice the ticket specified that it was for the balcony. Instead, she took a seat downstairs. "You can't sit here," an usher said, "you people are to sit in the balcony."
"I'll sit here," Viola replied.
The manager arrived. He explained ground floor seats cost more than the balcony. "How much is it?" Viola asked.
"You can't buy a main-floor ticket." The manager had Viola taken to the police station where she was locked up overnight.  
The incident would end up in court, and Carrie Best did everything she could to publicize Viola Desmond's case. Carrie began The Clarion, one of the first Black-owned and published newspapers in Nova Scotia. In that and other newspapers, and on a regular radio show, Carrie Best was tireless in pointing out racial prejudices and injustices of all kinds. The Nova Scotia government repealed its segregation laws in 1954. In 2010, Viola Desmond received an official pardon.
Viola Desmond and Carrie Best are two of many heroes in the African Nova Scotia community. 
Finding the Words
Thomas H. Raddall, 1903 - 1994
In 1917, Thomas H. Raddall and his family felt the full force of the Halifax Explosion escaping with minor injuries. A few months later, he learned his absent military officer father had died overseas at the Battle of Amiens. Faced with a dire economic situation, Tom left school; he was in Grade 10, aged fourteen. He would never go to school again, but he would later win multiple literary awards and receive honorary degrees.
The work young Tom found, lying about his age, was as a telegrapher —tapping messages as "a brasspounder" on ships at sea. During a lonely year on Sable Island, Tom finally began to write. He had his first story published when he was eighteen.
Fed up with being a telegrapher, Tom found work as a bookkeeper at a paper mill near Liverpool. He would stay in that area, near his beloved Mersey River, the rest of his life.
After a few years of office work, writing pieces for national and international magazines in his spare time, Tom took a chance and quit. Nova Scotia and Canada would be glad he did. He would hit his full stride as a writer in the 1940s. From then on, Thomas H. Raddall devoted all his energy to writing stories and books. Eleven novels, seven histories, six short story collections and a memoir were the result.