Winter Nature Ornament Recipe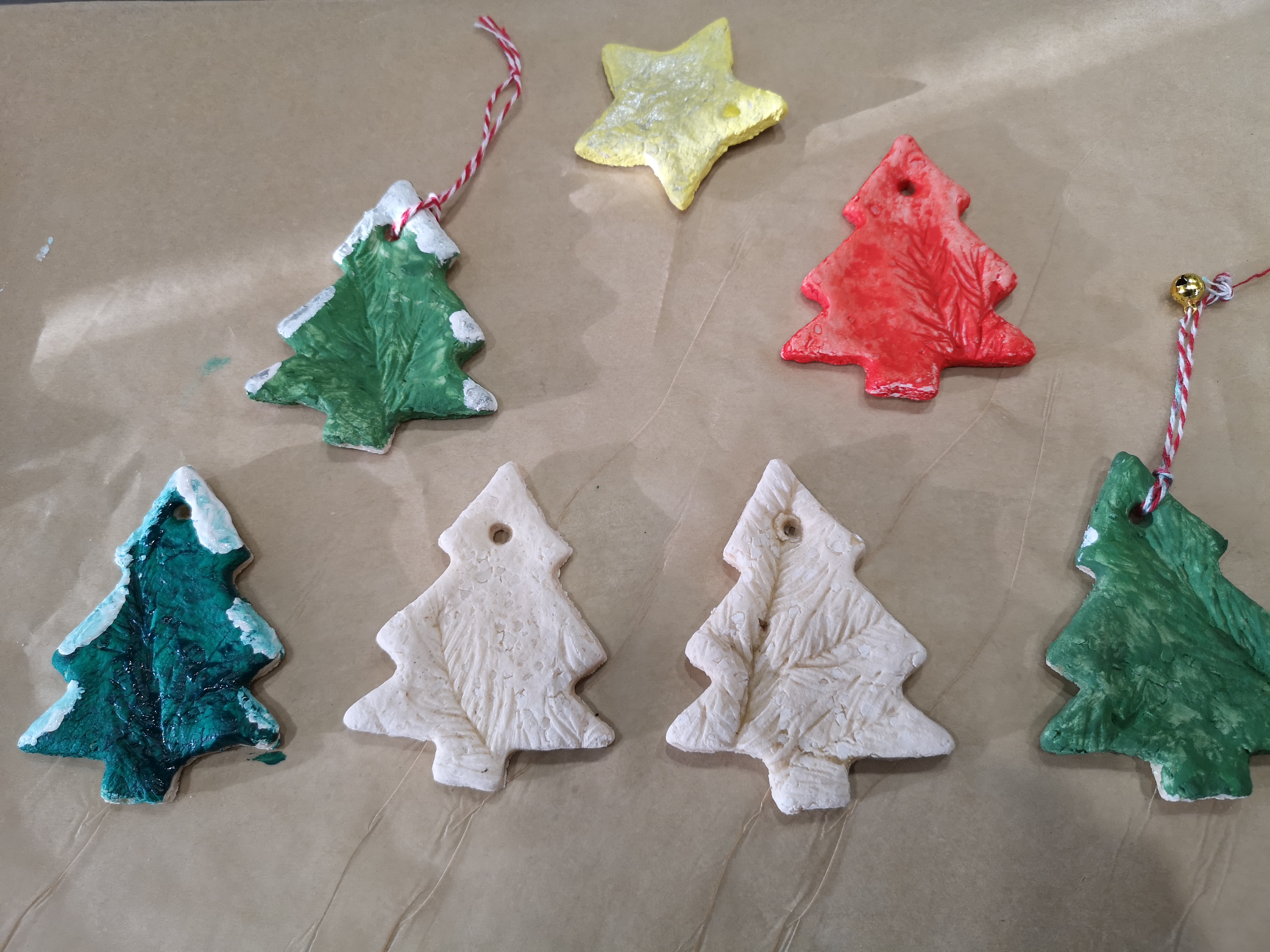 Ingredients
2 cups flour
1 cup salt
1 cup (approximately) cold water
Method
Preheat oven to 250°F. In large bowl, mix flour and salt together. Slowly add water until a sticky ball forms. Keep adding water until mixture comes together into large ball. Turn dough out onto a clean surface. Knead for about 10 minutes or until a soft, smooth ball forms. Let dough rest for 20 minutes before rolling out with rolling pin to about ¼ inch thick. Use conifer branch to press texture into dough. Cut with cookie cutters. Use straw to create holes for hanging ornaments.
Lay out cut ornaments on a parchment paper lined cookie sheet.
Bake in 250°F oven for about 2 hours or let dry out completely overnight. Cool on wire rack completely before decorating.
Makes about 30 ornaments.
Winter Special - Wee Wild One on the Web (Season 2, Episode 2)
On this special episode of Wee Wild Ones we're celebrating the start of the winter season! Together we are watching a puppet show to learn how squirrels prepare for winter. Afterwards we're making winter nature ornaments together. Are you ready to get started? Let's go!