Winter at Fisherman's Life Museum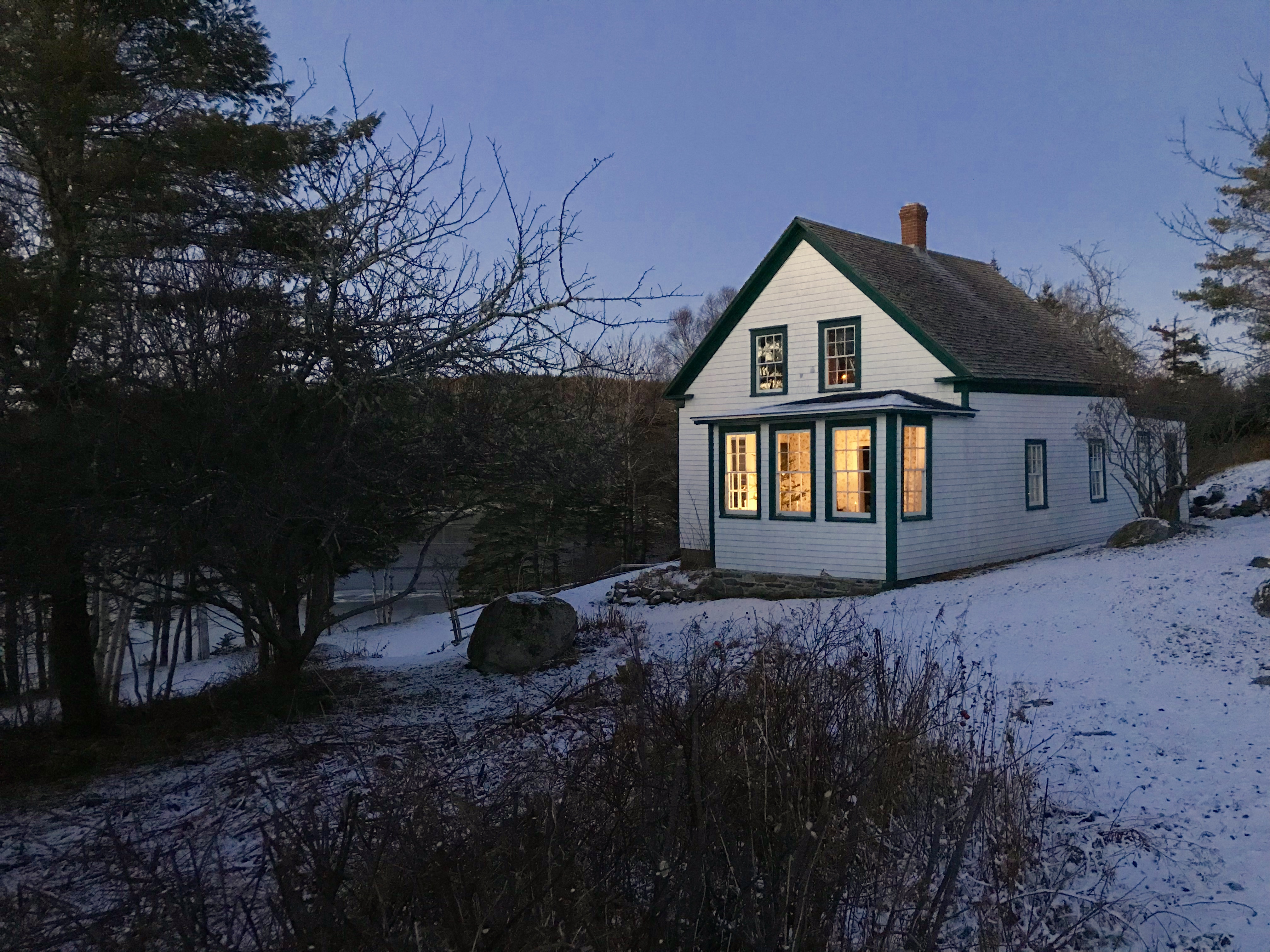 Many of the Nova Scotia Museum sites, specifically the historical houses, are only open seasonally. However, on these dark winter days, it is not uncommon to see a light on in the windows as museum staff quietly work on projects, research, and planning for the next busy year.  This winter, the Nova Scotia Museum is exploring our research files to rediscover stories about our museums and the people they celebrate.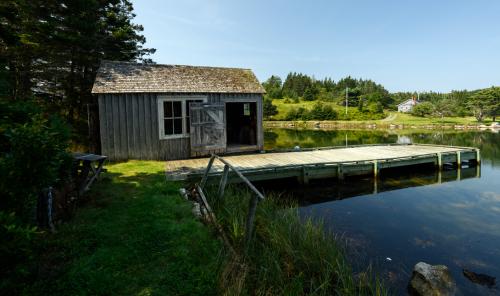 Life of an Inshore Fisherman's Family
Fisherman's Life Museum in Jeddore Oyster Pond was home to Ervin and Ethelda Myers, and their family of thirteen daughters in the early 1900s. Life for the Myers family was seasonal, much like life at the museum today. Ervine was an inshore fisherman – fishing from his fish shack on nearby Roger Barren Island from April to October. Over the winter he worked in lumber camps. Both jobs kept Ervin away from his family for days at a time. Many Nova Scotian families today might relate to the challenges of this lifestyle, with one partner away for work for extended periods of time. This separation makes time like the holidays even more special when families can spend time together.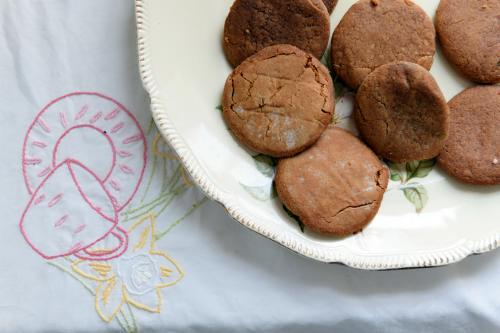 While the Fisherman's Away
Ethelda Myers (née Stoddard), in her husband's absence, managed and ran the family's farm. Her work, the that of many inshore fisherman's wives, could be an inspiration to many Nova Scotians today as part of the farm-to-table movement. The gardens kept by the Myers family, included a large potato garden, a vegetable garden, and fruit trees. Amongst the many chores the daughters helped with was picking a wide assortment of wild berries – from cranberries to rock (pigeon) berries. Enough food would be grown, supplemented by livestock and fish brought home by Ervin, to keep the large family fed all winter.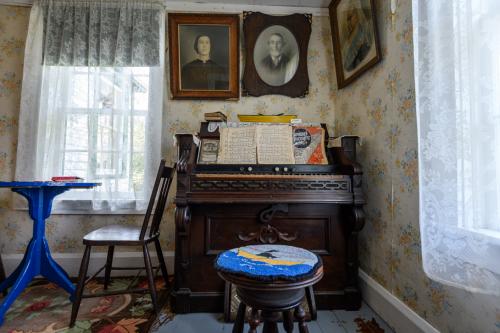 Preparing for Winter
The preservation of the year's crops was an important factor in the balance of survival for the family. Without the conveniences of refrigeration, the fall harvest needed to last until the first harvest next summer. The house cellar became a bountiful food storage area – it must have looked much like a grocery store today with enough food to feed the large family for months. The Myers daughters recalled vividly how root vegetables were stored in barrels of sand, other barrels would be filled with apples beans were hung and dried and some berries were stored and kept fresh for months at a time in crocks of cold water. And one must not forget the tables and shelves filled with preserves, pickles, and chow. Commodities like sugar, molasses, tea, cocoa, and prunes were purchased in bulk at the nearby W. L. O. Mitchell's general store – items that would have been much valued as part of holiday meals. Ethelda's famous molasses cookies are still served today in the summer at the museum.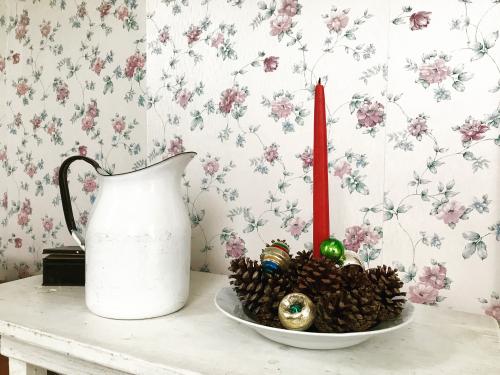 Time for Feasting and Family
Family meals were important to the Myers. Sundays were one of the few days most weeks that Ervin would be home. A special meal was served after attending church at St. James Anglican Church. In the evenings the family would gather in the parlour around their small piano and sing.
It is easy to picture this scene replaying itself at the holidays. Ethelda, known to keep flowers in her house whenever possible, would have the house decorated with holiday greens and pinecones.  The meal would be extra special celebrating everyone being home. It would be a full table with road pork and rabbit baked in the same pan, mustard pickles, pumpkin preserve, chow, tender pod beans and dried apples for dessert. Afterwards, gathering to sing Christmas songs. Although it would be dark outside, warm lights could be seen inside the small home.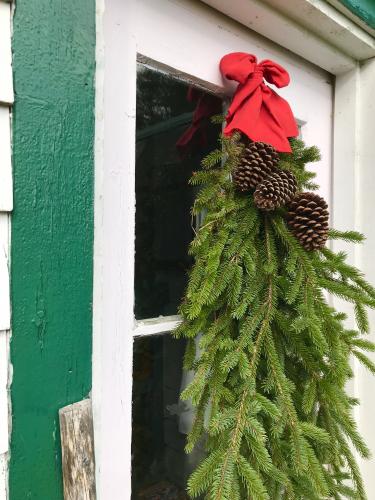 Although you cannot take part in this happy scene this winter, you will still see the lights in the windows this Christmas season if you drive past Fisherman's Life Museum. We hope you will come by to visit this summer, joining staff for a molasses cookie in the summer kitchen or help out in the gardens – spring rhubarb is a cause for much celebration. Learn more about the Fisherman's Life Museum.