Spooky season across the NSM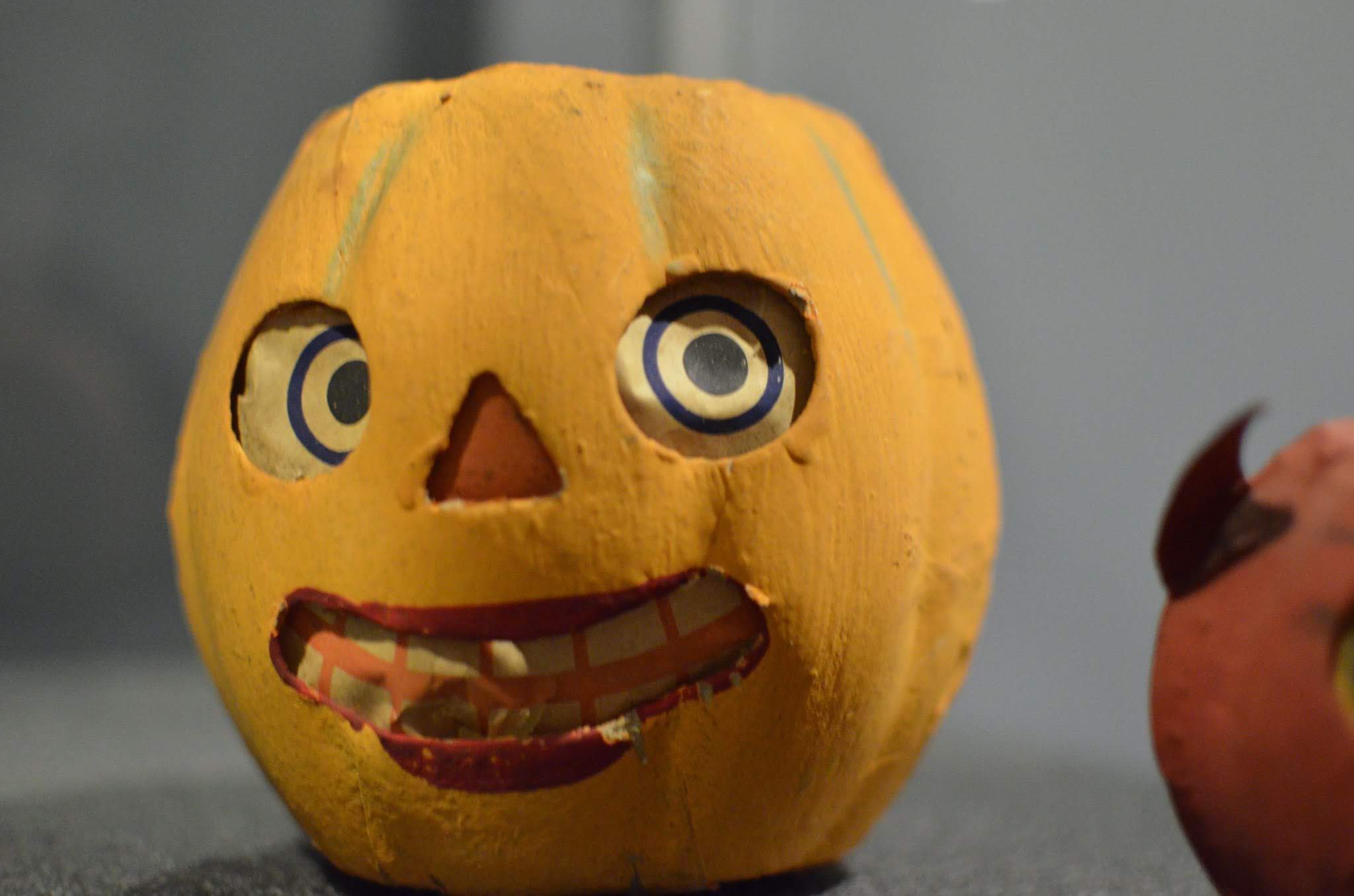 Get ready for a spooktacular time at our museums' Halloween events. A ghoulish good time awaits you!
Baile nan Gàidheal | Highland Village
Oidhche nam Bòcan | Night of the Spirits
Friday, October 27 and Saturday, October 28 from 7 pm to 9 pm
Come and celebrate Halloween with a special evening tour of the Highland Village by lamplight, complete with storytelling, skits and special effects. The tour is followed by a storytelling session in "The Tuning Room" with fuarag, oatcakes and more. This is a family activity enjoyed by all. Prepaid reservations are required. No refunds or discounts. Cost $25 per adult, $60 per family, or $15 per student. 7 pm to 9 pm each evening.
Ross Farm Museum
Costume Contest
Friday, October 27 and Saturday, October 28
Calling all little ghouls, goblins, and gremlins, Ross Farm is having a little costume contest! Everyone under the age of 18 who comes dressed up in a costume to visit will be entered in a draw to win some candies from the Pedlar's Shop. They will also have a few surprises for our visitors, so please bring your little ones by for some harvest season fun.
Please note: full-face masks are not allowed, due to limited range of vision. Long dresses/skirts/flared pants/capes can also be a safety issue due to stairs/uneven terrain.
Fundy Geological Museum
Halloween SpooktackUROAR
Saturday, October 28 from 1 pm to 3 pm
Join us on a spooky adventure through pumpkin patches, shipwreck graveyards, and witches' cauldrons! But watch out, the dinosaurs might be loose! This event is free! Costumes are encouraged! There will be treat bags! Drop-in between 1pm and 3pm. All ages are welcome. Children under 12 must be accompanied by an adult.
Museum of Natural History
Halloween Fun
Sunday, October 29 from 10 am to 4 pm
Spooky Fun for your little monsters! Put on your costume and join us for some not-too-spooky Halloween fun! There will be something for every little ghost and goblin from puppet shows and creepy crafts to spooky stories and bug cooking.
Maritime Museum of the Atlantic
Nova Scotia Ghost Stories, Superstitions & Nautical Tales
Tuesday, October 31 from 10:30 am to 4:30 pm
Come for a haunting good time at the Maritime Museum of the Atlantic on October 31st, Halloween. Throughout the day museum interpreters will be offering various onsite tours within the galleries. Spooky costumes are welcome. (Treats available while quantities last.) 
Tuesday Night Talk: Tales from Secret Cemeteries
Tuesday, October 31 at 6:30 pm
On Halloween night, join us for Steve Skafte, author of "The Dead Die Twice: Abandoned Cemeteries of Nova Scotia". Come and hear Steve speak about his adventures uncovering the countless derelict cemeteries scattered through the woods of Nova Scotia. The long-lost dead of his homeland linger on like ghosts in nature, remembered in faded stories and names etched in stone. They are the everyday history that make us up – the joy and life, loss and death, pain and pandemics of the past. With the whole world wrapped up in the big picture, a little one waits to be noticed.
Steve Skafte is a writer and photographer from Bridgetown, Nova Scotia, where he's lived all his life. Since he turned twenty in 2007, he's kept and shared an uninterrupted daily journal online, with stories and adventures from all over the wilds of the province — and how it felt to be there. Much of his time is wrapped up in finding forgotten human history that has been left behind in the woods.
Copies of Steve's book will be available for purchasing and signing.
Firefighters' Museum of Nova Scotia
Halloween / Hook and Ladder 8 theme day 
Tuesday, October 31 from 1 pm to 4 pm
Stop by the Firefighters' Museum with your little ones for a free treat and a visit with our very own in-house ghostbuster, equipped with all the props for the kids to checkout. We will be ghost free this Halloween!
Sherbrooke Village Museum
Fright Night
Tuesday, October 31 from 5 pm to 8:30 pm
This free community event invites trick-or-treaters to go door-to-door within our gated site on Halloween, October 31 from 5 pm to 8:30 pm. Community members will be busy decorating porches, with contributions supporting St. Mary's Memorial Hospital.
Feeling creative this weekend? Help carve pumpkins to illuminate Village streets on Sunday, October 29 from 1 pm to 3 pm at Heritage Park. Pumpkins and supplies generously provided by community partners.