September 19, 2022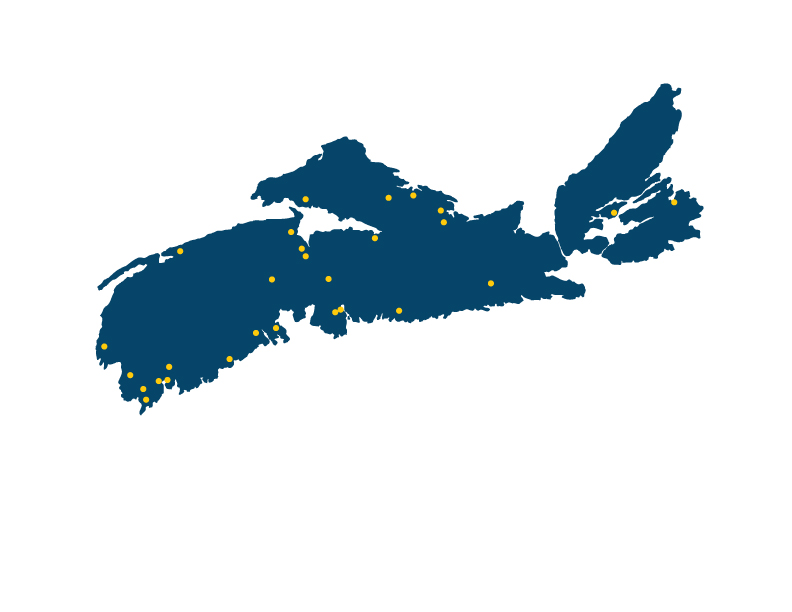 Nova Scotia will recognize Monday, September 19, 2022, as a provincial holiday in honour of Her late Majesty Queen Elizabeth II's funeral service.
In recognition of September 19 as a day to honour and pay tribute to the life and legacy of Her Majesty Queen Elizabeth II, the Museum of Natural History, Maritime Museum of the Atlantic and Museum of Industry will delay opening until 11am.
Some of our sites are traditionally closed on Mondays and will remain closed September 19.
| | |
| --- | --- |
| Museum | September 19 |
| Museum of Natural History | Delayed opening 11 am |
| Maritime Museum of the Atlantic | Delayed opening 11 am |
| Uniacke Estate Museum Park | Closed |
| Ross Farm Museum | Closed |
| Fisheries Museum of the Atlantic | Open regular hours |
| Wile Carding Mill Museum | Closed |
| Perkins House Museum | Closed |
| Ross-Thomson House & Museum | Closed |
| Dory Shop Museum | Closed |
| Barrington Woolen Mill | Closed |
| Old Meeting House Museum | Closed |
| Le Village historique acadien de la Nouvelle-Écosse | Open regular hours |
| Firefighters' Museum | Open regular hours |
| North Hills Museum | Open regular hours |
| Prescott House Museum | Closed |
| Haliburton House Museum | Closed |
| Shand House Museum | Closed |
| Lawrence House Museum | Closed |
| Fundy Geological Museum | Open regular hours |
| Balmoral Grist Mill | Closed |
| Sutherland Steam Mill | Closed |
| Museum of Industry | Delayed opening 11 am |
| McCulloch House Museum | Delayed opening 11 am |
| Highland Village Museum | Open regular hours |
| Cossit House Museum | Open regular hours |
| Sherbrooke Village | Closed |
| Fisherman's Life Museum | Closed |
| Black Loyalist Heritage Centre | Closed |