October Events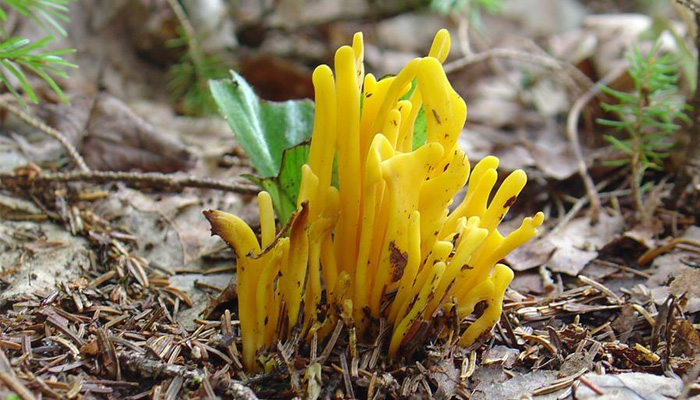 Hello everyone,
Here's some of the latest events from across the Nova Scotia Museum.
October is Mi'kmaq Heritage month. 
To celebrate Mi'kmaq Heritage month the Fisheries Museum of the Atlantic wants to welcome you to their new exhibit, First Fishers. This exhibit promotes an understanding of long and continuous history of the Mi'kmaq fishery in Atlantic Canada, from traditional pre-contact knowledge to today's modern practices.  The exhibit provides an opportunity to get close to a traditional birchbark canoe, hear about archeological discoveries, and consider how Peace and Friendship Treaties are relevant today.
Also, check out our online exhibit Nova Scotia Made, Nova Scotia Used, Nova Scotia Found that includes a selection of objects from our Ethnology Collection. The objects that make up the provincial ethnology collection are seen as 'living objects 'in the sense that human hands from the past crafted them.  It is important to remember that the maker's soul breathes within them, making them more than a simple craft.
Visit Netukulimk at the Museum of Natural History. Here you'll find nocturnal creatures and plants, hear the sounds of a woodpecker and a porcupine and see live snakes, a colony of bees create honey, frogs, salamanders and insects that are all native to Nova Scotia.
This permanent exhibit got its name, Netukulimk, from a traditional Mi'kmaq concept that celebrates the connection and balance between the natural and human worlds.
Teacher's Conferences
The Nova Scotia Museum will again be presenting professional development workshops the Social Studies Teachers Association and Atlantic Science Teachers Conferences on Friday, October 28th, 2016.  Teachers are encouraged to drop by our booth in the exhibitor's hall to hear about how our 28 sites can help them meet curriculum outcomes.  
Return to Nova Scotia at the Art Gallery of Nova Scotia
Curators: Shannon Parker, Martin Hubley, Roger Lewis, and Roger Marsters
Peter Winkworth was a collector with a lifelong passion for historic Canadiana and he amassed what is likely the most extensive private collection of this material ever assembled. A substantial portion of his collection was previously acquired by Library and Archives Canada, the National Gallery of Canada, and the Canadian Museum of History in 2002 and 2005, and the remaining works were auctioned off in April 2015, following the death of his widow, Franca.
The Art Gallery of Nova Scotia and the Nova Scotia Museum partnered to identify the most important and relevant pieces for the Province's collections. From a rare French-period representation of a Mi'kmaw family canoeing in the Strait of Canso, to late 18th century Abolitionist objects, from maritime battle scenes from the War of 1812, to mid-19th century landscapes of Nova Scotia, the Province's collections are now substantially richer.
This exhibition celebrates the return of these works to Nova Scotia.
These artworks were acquired through the generous support of John Risley, John Bragg, John Oyler, Christopher Ondaatje, the Nova Scotia Museum Board of Governors, the Canadian Maritime Heritage Foundation, and with the assistance of a Movable Cultural Property grant accorded by the Department of Canadian Heritage under the terms of the Cultural Property Export and Import Act.
Museum of Natural History
Nocturnal Life: Animals at Night
Until October 10
The Museum of Natural History is pleased to welcome Little Ray's Reptile Zoo back to the Museum withNocturnal Life: Animals at Night. This amazing show, all in the dark, will let you explore the lives of animals at night. Live animals shows and a chance to interact with cool creatures will make this exhibit a must see this summer!
Wee Wild Ones!
Tuesdays 
10:00 - 11:00am

 starting September 27

Have a whale of a time this winter with our Wee Wild Ones program!  Do you know a young child who loves to touch objects, ask questions and use their imagination? If so, join us on Tuesdays for Wee Wild Ones, a program where kids under 5 and their caregivers can explore the wonders of nature. Enjoy stories and puppet shows; explore real museum specimens; build with tree blocks; and much more.

This program is not designed for daycare, school or other groups.
Nocturne: Art at Night
Sat. October 15 frpm 
5 pm until midnight
Halifax's favourite art night returns with amazing art all over the city. The Museum of Natural history will be open free of charge from 5pm until midnight.
Strange Things
Starting October 15
Check out Strange Things from the Museum's collection in creepy dark surroundings.
Family Halloween Party

Wed. October 26

 from 

4 pm - 8 pm

Our Annual Family Halloween Party returns with events for the youngest tick or treaters.
Maritime Museum of the Atlantic
The Bedford Institute of Oceanography: Serving Canadians since 1962 
Tues. October 4 at 7 pm
The Bedford Institute of Oceanography (BIO) is a federal oceanographic research facility located on the shores of the Bedford Basin in Dartmouth. This illustrated talk by Emeritus Scientist Don Gordon will briefly summarize the history of BIO and highlight some of its many notable scientific accomplishments of benefit to Canada and the world.
Tickets, Tracks & Tales with David Stone 

Tues. October 11 at

 7 pm

The Maritime Museum of the Atlantic is pleased to welcome singer/songwriter David Stone, who will be performing songs from his new CD entitled Tickets, Tracks and Tunes.
Canada's Eastern Arctic with Nick Newbery 

Tues. October 18 at 

7 pm

Nick Newbery spent 30 years living and teaching in several small Inuit communities in Nunavut, with much of his work being with at-risk aboriginal youth. During that time he photographed as much of Inuit life as possible, travelling broadly in the territory.

His presentation at the Maritime Museum of the Atlantic will serve as an introduction to Canada's newest territory in the Eastern Arctic, illustrating how Inuit have transitioned, in many ways successfully, from the well-known traditional ways of kayaks and igloos to dealing with land claims, self-government and mineral exploration. He will provide a brief geographic and historical overview, will tell stories, present a slide show drawn from his website and will make the session a fun, hands-on experience by introducing his audience to some unique northern artifacts, music and games and will field questions. It is hoped that his personalized account of living in the Arctic will provide visitors with a taste for the Canadian North and a sense of what its northern people are facing at a time of enormous rapid change.
The Search for Franklin's Ships with Jonathan Moore 

Tues. October 25 at 

7 pm

In May 1845 Sir John Franklin sailed from England with HMS Erebus and HMS Terror in search of the Northwest Passage. Both ships were abandoned in 1848, and their crews perished in a desperate southward retreat. In the decades that followed, searchers found relics, human remains and a terse message from the expedition. Its grim fate, and the fact that the ships had sunk, were confirmed by interviews with Inuit. Nevertheless the precise final resting places of the ships remained a mystery – until one of them was found in 2014.

Jonathan Moore, a Senior Underwater Archaeologist with Parks Canada, will present the shipwreck of HMS Erebus and explain the challenges the underwater archaeologists face as they begin an in-depth study of this unique site.
Bluenose: The Legend Lives - located on the Halifax Waterfront
Until 
October 31
Thrill your senses in this immersive 360° virtual journey aboard Nova Scotia's Iconic Bluenose II. Open seven days a week from 11AM to 9PM rain or shine until Oct. 31st on the Halifax Waterfront.
Bluenose: The Legend Lives is a 4-D 360° cinematic experience delivered inside a 50-foot geodesic dome located on the Halifax Waterfront a few steps from the Maritime Museum of the Atlantic. The immersive experience allows participants to FEEL the breeze, SMELL the salt air, HEAR the waves against the bow and the music from our best East Coast talent as you glide along Nova Scotia's magnificent coastline. From the top of the mainmast to the tip of the bowsprit, down to the crew's quarters, participants are immersed in a piece of living, floating history.
Ross Farm Museum
Basket Making Demonstration 
Sat. October 8 from 
10 am to 4 pm
Member of the Nova Scotia Basketry Guild will be on site demonstrating witherod basket making.
Thanksgiving Day Celebration 

Mon. October 10
Bring the family out for some good old fashioned fun. There will be so much to do and see. It is your chance to step back in time and experience Thanksgiving settler's style.
Enjoy demonstrations of open-hearth cooking, coopering and sauerkraut making. Take part in a fun auction for everyone in the afternoon at 2:00pm.
Lunenburg County Pudding & Sausage Making Demo 

Sat. October 15 and Sun.
October 16
Come and witness a traditional demonstration in Lunenburg County Pudding & Sausage Making.
On Saturday and Sunday meat will be made into these traditional dishes. Come and see how these delicacies are prepared.
Fisheries Museum of the Atlantic
Dory Stories
Until October 9
"Dory Stories" presented by the Rug Hooking Guild of Nova Scotia on display in the second floor hallway.
Black Loyalist Heritage Centre
The Black Loyalist Heritage Centre tells the story of the world's largest free African population outside of Africa, in the late 18th century in Nova Scotia.
In addition to the Centre, you can also visit historic buildings and the National Monument commemorating the Black Loyalist Landing in Birchtown in 1783.
As you explore the site, which is located on a stunning two-acre property overlookiing Shelburne Harbour, you will experience a sense of peacefulness in knowing you are walking in the footsteps of our ancestors, as the southeast breeze blows through your hair and Acker's Brook babbles in the background.
Le Village Historique Acadien de la Nouvelle-Écosse
Dégustation de vins et jumelage de mets 
Le vendredi 7 octobre à 19 h
Passez une soirée agréable et instructive, mettant en vedette des vins et nourriture de première qualité. (Coût : 40 $)
Wine Tasting & Food Pairing
Fri, October 7 at 7 pm
Enjoy a fun-filled, informative evening, featuring fine wine and fine food.  (Cost: $40)
Village hanté
Le vendredi 21 et le samedi 22 octobre à 19 h
Vous aurez des tonnes de plaisir pendant la visite guidée du Village sombre et menaçant!Adultes 10 $ (membres et étudiants 8 $)
Haunted Village

Fri, October 21 and Sat, October 22, 7 pm
You'll have loads of fun on our guided tour of the Village at its spookiest! Adults $10, students and members $8.
Fundy Geological Museum
The Fundy Geological Museum displays an ancient world and some of the oldest dinosaur bones in Canada. Meet some of the ancient creatures that lived here millions of years ago: the world's first reptiles, early dinosaurs, giant dragonflies, an ancestor of frogs and a sow-bug-like creature as long as a baseball bat. So many great fossils!
Museum of Industry
Glamour + Labour: clairtone in nova scotia
Until January 2017
In the 1960s, Clairtone, a glamorous Toronto stereo manufacturer, captured the hearts of North Americans with their iconic designs and bold marketing style. Explore our special exhibit that tells the story of innovation and struggle when Clairtone came to Nova Scotia.
Baile nan Gàidheal/Highland Village
Special Storytelling Tour 
Sun. October 9 from 
10:30 am -12:30 pm
Come join us for a special storytelling tour of the Highland Village. This special folklife experience will give you insight into the lives and stories of Nova Scotia Gaels. The group will have an opportunity to enjoy some tea and traditional Cape Breton oatcakes. Reservations required. $25.00 per person. Call to book a spot - 902-725-2272.
Celtic Colours Concert 

Mon. October 10, 2016
Celtic Colours Concert in the Malagawatch Church – TBD
Joe Neil MacNeil Memorial Lecture - Effie Rankin 

Tues. October 11 at 

3pm

This year's Joe Neil MacNeil Memorial Lecture will be given by Effie Rankin, author of As a' Bhràighe: The Gaelic Songs of Allan the Ridge MacDonald. Her lecture is titled Bannal nan Òran/Women and Waulking. Effie will explore the milling of cloth, its work songs and their themes, from the perspective of women, for whom cloth fulling was a traditional domain.
Am Breacan Bòidheach Fàsanta: Mary's Bonny Plaid - Natural Dye Workshop 
Fri. October 14 from 

1 pm - 3 pm
Using natural dyes to add colour to the cloth and yarns that pioneer women made was an important aspect of 19th century life. If you have ever wondered what materials were used to produce such a wide range of hues, please join us for an afternoon of wool dying. Participants will learn about various dyeing techniques and will be able to dip a few skeins of their own. Pre-registration required. Admission is $20.
Special Storytelling Tour & Celtic Colours Traditional Céilidh 

Sat. October 15 from 
10:30 am - 12:30 pm
Come join us for a special storytelling tour of the Highland Village. This special folklife experience will give you insight into the lives and stories of Nova Scotia Gaels. The group will have an opportunity to enjoy some tea and traditional Cape Breton oatcakes. Reservations required. $25.00 per person. Call to book a spot - 902-725-2272.
Oidhche nam Bòcan | Night of the Spooks 

Fri. October 28 and Sat. October 29

 from 

7 pm - 9 pm

Come and celebrate Halloween with a special evening tour of the Highland Village by lamplight, complete with storytelling, skits and special effects. The tour is followed by a storytelling session in "The Tuning Room" with fuarag, oatcakes and more. This is a family activity enjoyed by all. Prepaid reservations are required. No refunds or discounts. Cost $18 per adult, $40 per family, or $10 per student. Call (902) 725-2272 for tickets.
North Hills Museum
Salt Box Talks: Lecture Series
This program is designed for those who would like to discover artifacts and art history, appreciate North Hills Museum and the surrounding community. Each session will include a power point presentation on a selected theme, a guided tour of the collection where applicable and delicious baked treats and refreshments. Each lecture is $10.00 per person. A great way to spend fall Tuesdays!
Registration required for both, call 902-532-2168, or email northhillsmuseum@gmail.com
Painting in Canada Part 2
Tues. October 4 from 10 am - 12 pm, or 1:30 pm - 3:30 pm 
Our travels continue through post confederation Canada with the impressionistic style paintings by members of the Canadian Art Club, to the struggle to define nationalism as seen in the works of Tom Thomson and the Group of Seven, and their contemporaries Emily Carr and David Milne. We will also study the works of great modern painters such as Alfred Pellan, Paul Emile Borduas and Jean Paul Riopelle. The 1950s and 60s produced great abstract artists such as Jock MacDonald and Jack Bush, and in the Maritimes; Bruno Bobak, Molly Bobak, Christopher Pratt, Mary Pratt, Alex Colville. These and many other 20th century Canadian painters will be discussed.
The Dishes in the House 
Tues. October 11 from 10 am - 12 pm, or 1:30 pm - 3:30 pm 
North Hills Museum is a treasure chest of some of the finest Georgian porcelain. We will trace the evolution of English porcelain production beginning in the early 18th century. Discover the many manufacturers found within the collection; such as, New Hall, Worcester, Minton, Spode, Bow, Wedgewood, and many more. We will discuss different manufacturers' histories and study their patterns, patronage, and how to identify their hallmarks.