Nova Scotia Heritage Day 2021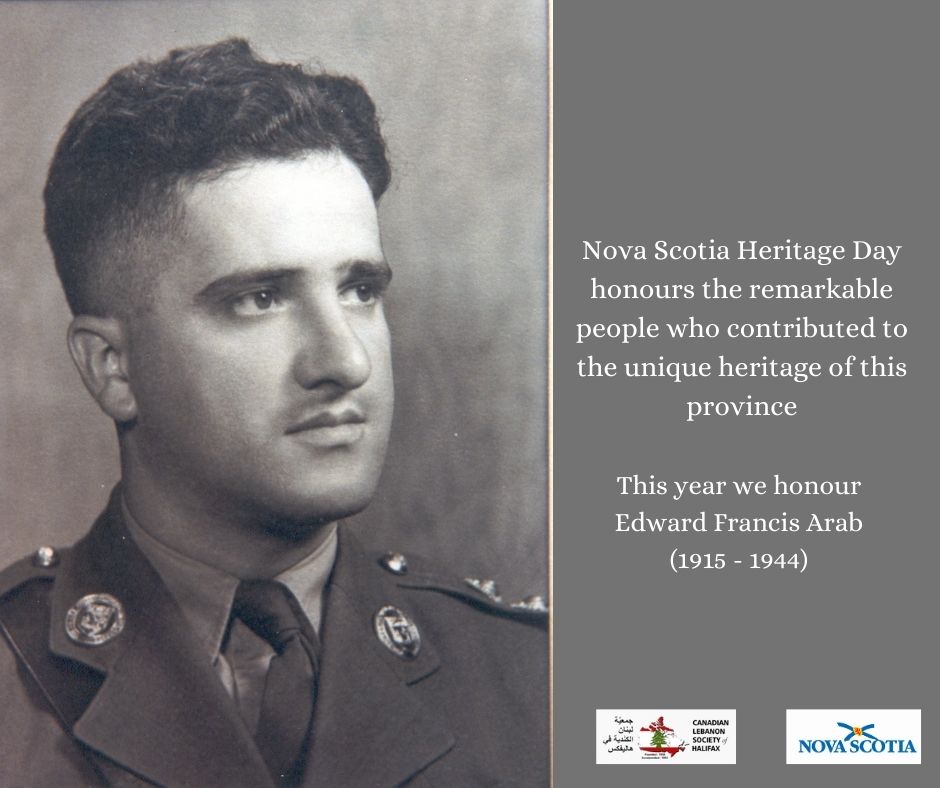 Celebrated the third Monday in February, Nova Scotia Heritage Day is an annual reminder of our storied past and an opportunity to honour the remarkable people, places and events that have contributed to this province's unique heritage.
Nova Scotia Heritage Day Honouree 2021 is Edward Francis Arab (1915-1944)
Lieutenant Edward Francis Arab was born September 6, 1915 to Sadie (born Senora Asaff Habib) and Louis Arab in Halifax, Nova Scotia, the eldest of five children. Louis immigrated as a child with his family from Diman, Lebanon during Ottoman Rule, looking for a better life. It is because of this that many families from the village of Diman chose to settle in Nova Scotia and their descendants continue to live here today.
Learn more about Edward Francis Arab at heritageday.novascotia.ca
Spend Heritage Day at a Museum
Free admission
More information and hours please visit:
Museum of Natural History
Halifax, Nova Scotia
naturalhistory.novascotia.ca
Maritime Museum of the Atlantic
Halifax, Nova Scotia
maritimemuseum.novascotia.ca
Stellarton, Nova Scotia
museumofindustry.novascotia.ca