Honeyman's First Discovered Fossils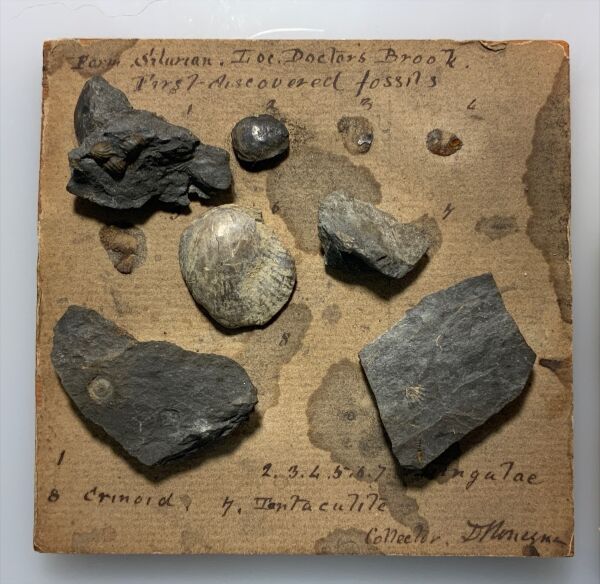 Historic Collections
While doing research on Rev. Dr. David Honeyman, the first Curator of the Nova Scotia Museum (1868-1889), we found these specimens – Rev. David Honeyman's first discovered fossils from Nova Scotia.
Discovery
We were recently examining specimens in long term storage and found an exhibition card with few small samples of Silurian brachiopod fossils. The curation card identifies the samples as the "First discovered fossils" from the Silurian location at Doctors Brook that were Collected by D Honeyman. Based on this information the fossils were collected around 1856.
On initial glance, the samples are not thrilling; there are much nicer specimens in the collection, and these specimens were not illustrated or formally described.
However, through time, effort and discussion, several trips across the Atlantic Ocean and back, and after years of additional research, these "first discovered fossils" have become significant because they are what Honeyman first put into his pocket while walking along the shore of Arisaig. These few specimens inspired a lifetime of geological discovery.
Rev. David Honeyman visited the cliffs at Arisaig often when he lived in Antigonish from 1852 through 1867. In 1856, Rev. Honeyman read J. W. Dawson's recently published book Acadian Geology, and this first edition only briefly mentioned the fossils of Arisaig.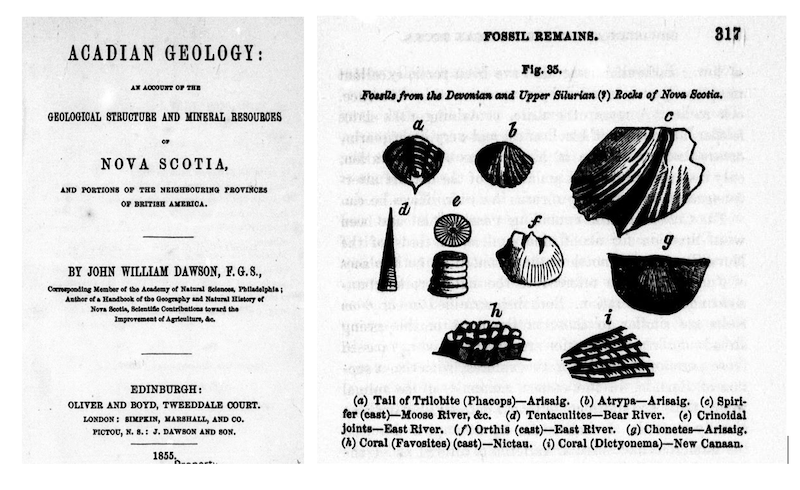 In April of 1859, Rev. David Honeyman presented his first paper on the "Fossiliferous Rocks of Arisaig, Sydney Co., N. S.  In this work he described many different specimens, including the starfish he found and had sent to Dawson – later published in the second edition of Acadian Geology in 1868.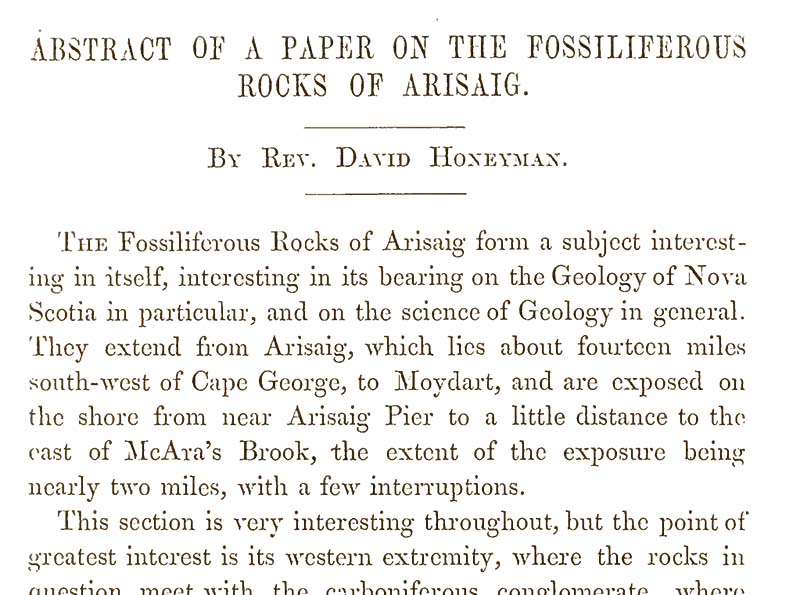 View the Rev. Honeyman's first geology paper published in 1859, Canadiana CKRN
Honeyman presented his paper to a small gathering of citizen scientists of the Nova Scotia Literary and Scientific Society. A citizen scientist, a Naturalist, sharing information with a local community of other citizens who were interested in natural history and geology of Nova Scotia.
The 'first discovered fossils' became the basis of our current understanding of the Silurian rocks exposed at Arisaig and the start of an important international geology career of David Honeyman. These historic specimens (NSM023GF2.9) remain a part of the Provincial Collection that Honeyman first established in 1868.