Heritage Day - 2022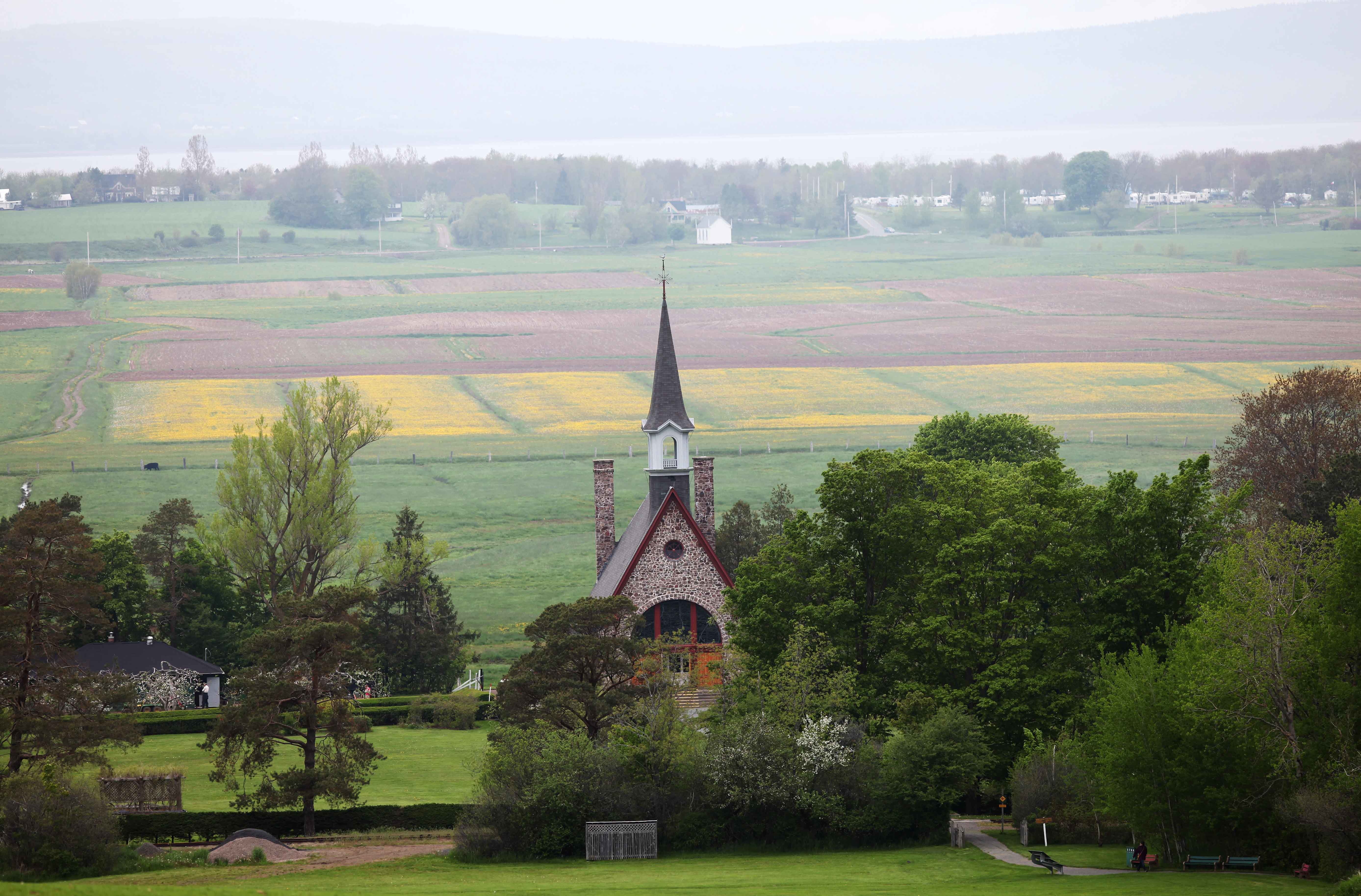 2022 Honouree: The Landscape of Grand Pré World Heritage Site
To mark the 10th anniversary of the Landscape of Grand-Pré becoming a UNESCO World Heritage site, we will celebrate the rich heritage of this landscape which features an exceptional traditional agricultural settlement still in use today and an iconic place of memory for the Acadian diaspora.
the Landscape of Grand-Pré is located in the southern Minas Basin of Nova Scotia, the Grand-Pré marshland and archaeological sites constitute a cultural landscape bearing testimony to the development of agricultural farmland using dykes and the aboiteau wooden sluice system, started by the Acadians in the 17th century and further developed and maintained by the Planters and present-day inhabitants.
Over 1,300 hectares, the cultural landscape encompasses a large expanse of polder farmland and archaeological elements of the towns of Grand-Pré and Hortonville, which were built by the Acadians and their successors.
The landscape is an exceptional example of the adaptation of the first European settlers to the conditions of the North American Atlantic coast, which was made possible with the help and vital support of the Mi'kmaw people. The site is also inscribed as a major place of memory to Acadians.
On June 30th, 2012, the Landscape of Grand-Pré became Canada's 16th World Heritage Site, listed by UNESCO and 2022 will mark its 10th year anniversary.
Visit Nova Scotia Heritage Day to learn more about Heritage day.
Spend Heritage Day at a Museum
Free admission Monday, February 21 from 10 am to 4 pm
More information visit:
Museum of Natural History
Halifax, Nova Scotia
naturalhistory.novascotia.ca
Maritime Museum of the Atlantic
Halifax, Nova Scotia
maritimemuseum.novascotia.ca
Stellarton, Nova Scotia
museumofindustry.novascotia.ca