Emancipation Day 2023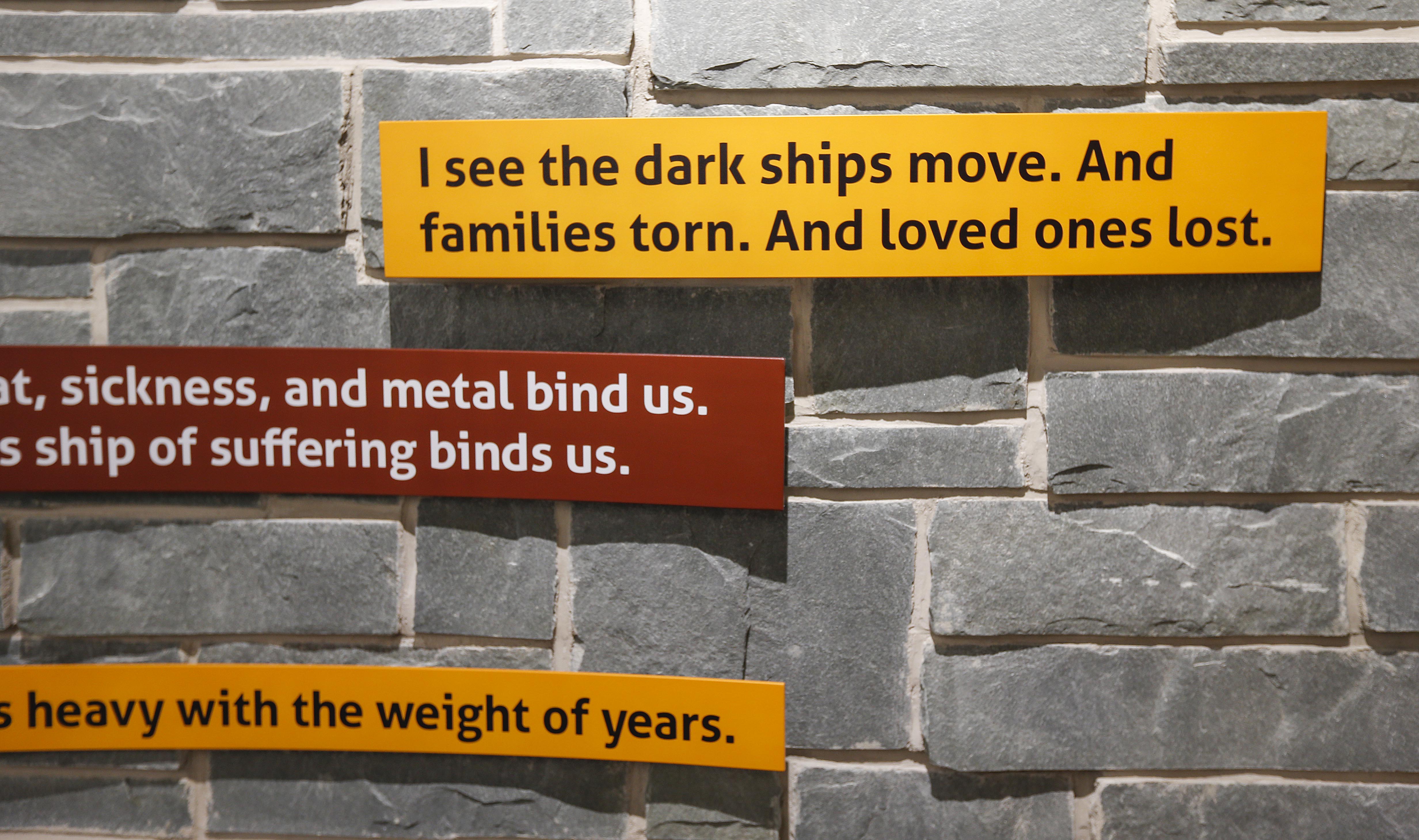 In Canada the first day of August is designated Emancipation Day, recognizing the anniversary of the abolition of slavery in the British Empire in 1834. In Nova Scotia, Minister of African Nova Scotian Affairs Tony Ince introduced legislation marking Emancipation Day in April 2021.
Everyone is invited to learn about and reflect on the contributions of people of African descent to the province's development, while recognizing the continuing legacies of historical enslavement and anti-Black racism.  
Legislation Recognizes Emancipation Day in Nova Scotia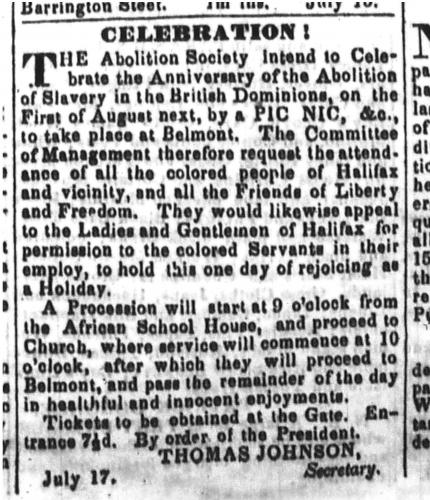 Newspaper announcement for Emancipation Day celebrations, The British Colonist, Halifax, NS, July 19, 1851, Nova Scotia Archives. 
Nova Scotia is a centre point of Black history in Canada. Free people of colour have lived in this place for over 400 years. Particular to its legacy of slavery, the province was also the unchosen home of thousands of enslaved people of African descent, and a difficult refuge for many formerly enslaved individuals and families.   
Nova Scotia Archives, African Nova Scotians in the Age of Slavery and Abolition
Commemorating Emancipation Day 
Count Us In: Nova Scotia's Action Plan in Response to the International Decade for People of African Descent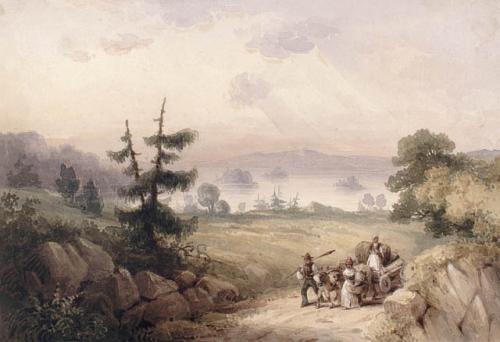 Black settlers travelling to market along the Bedford Basin, ca.1835, watercolour by Robert Petley,  Library and Archives of Canada, C-115424.   
Emancipation Day 2023 at Nova Scotia Museum Sites 
On Emancipation Day, the Nova Scotia Museum honours the spirit of those who resisted race-based oppression to build lives and communities here. We recommit to fighting discrimination and systemic racism in the present. We invite you to join us in building a better tomorrow. 
Discover the story of the world's largest free African population outside of Africa, in the late 18th century in Nova Scotia. Located in Birchtown, visitors can visit the modern multimedia museum, historic buildings, and the National Monument commemorating the Black Loyalists Landing in Birchtown in 1783.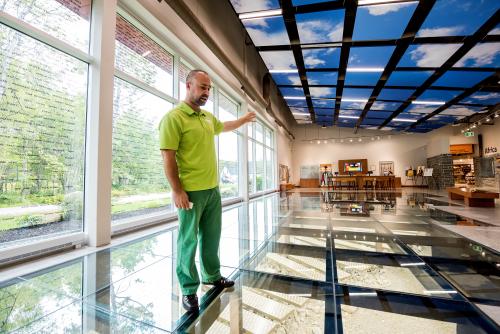 Black Loyalist Heritage Center 
Many African Nova Scotians came to Nova Scotia or left Nova Scotia by sea.
Now on display at the Maritime Museum of the Atlantic is the Sierra Leone painting. An iconic image of the Black Loyalist and Sierra Leone experience, it depicts the single largest return of Black people, freed from North American slavery to Africa by a fleet of vessels from Nova Scotia. It is the only known painting showing the arrival of the ships which marked the founding of Freetown and the nation of Sierra Leone. The 15 ships in the painting are emblematic of the spirit of perseverance for justice and our understanding of the untold danger of the voyage. In the painting's foreground, the anchored slave ship is a reminder of the risks involved for the liberated men, women, and children who undertook the 1792 voyage at the height of the transatlantic chattel slave trade. A new model depicting one of the 15 vessels, Lucretia, is also on display.
To understand and commemorate the voyage of the Black Loyalists, students from Auburn Drive High School and many schools throughout Nova Scotia wrote letters and created artwork to engage with this pivotal moment in history. On display are some of their #1792Project contributions. You can join them too, write a letter to one of the 1,196 Black Loyalist seafarers and send it to Auburn Drive High School.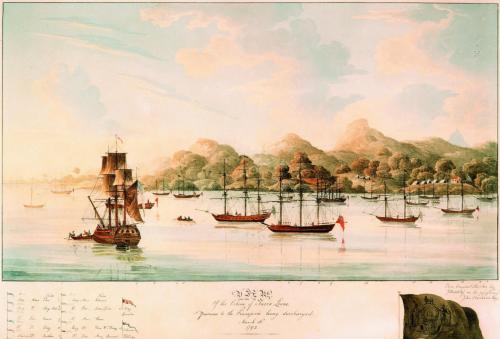 "View of the Colony of Sierra Leone Previous to the Transports Being Discharged, March 16, 1792," c. 1824. Watercolour on paper.  NSM Marine History, M2008.38.1  
Items from the Nova Scotia Museum Collection
These items provide evidence and insight into the lives of people of African descent who have lived in or been connected with Nova Scotia.  Nova Scotia's connection to the West Indies, enslavement, abolition, and the role of African Nova Scotians throughout history have largely been overlooked. 
Archaeology and the Early Black History of Nova Scotia
Historical or archival records about enslaved people, servants, or laborers are hard to find. Researchers use archaeology to reveal physical evidence of these stories. One such story explored by archaeologists at the Nova Scotia Museum is the Ruggles's family settlement of North Mountain in Annapolis County. This Loyalist family had enslaved individuals, servants, and laborers who worked to establish a new homestead for the Ruggles family after they left Massachusetts following the American Revolution.  Four artifacts from this archaeological fieldwork show evidence of their daily lives.
Whetstone or Sharpening Stone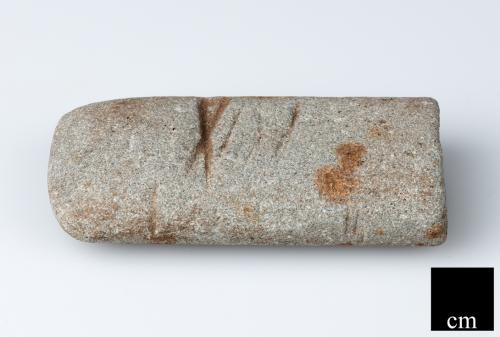 This whetstone was excavated in an eighteenth-century cellar which sits below a modern house. This whetstone was used often and likely by folks working in the cellar area of the house who needed sharp tools for daily tasks. Notice the groove lines left from moving a blade across the stone.  
Brick Fragment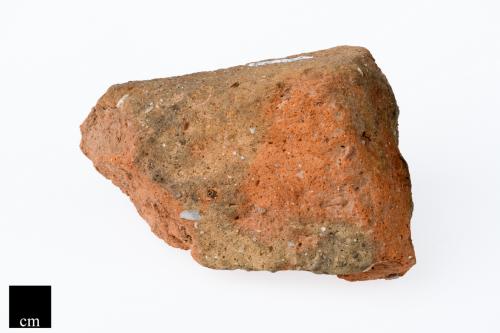 Clay brick fragments are one of the most common artifacts found on archaeology sites of the colonial period. At this site, interpreted as a laborer's hut, there was very little brick. Look at the rough surface of this brick, it appears to be handmade. The structural elements of the hut, like the rudimentary foundation and the hearth, were constructed of local stone layered without mortar. If not for building, how was this brick used?
Iron Knife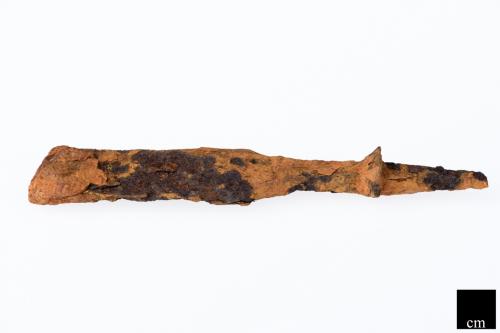 While excavating at a laborer's hut, the remains of a knife were found. Over time, metal and organic objects decay in the acidic soils of Nova Scotia.  The tang, the narrow stem end, would have had a bone or wooden handled riveted around it. Only part of the blade is left. 
Building Hardware?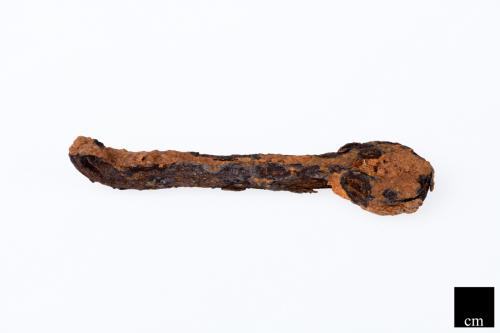 Archaeologists often find artifacts that are challenging to identify. This iron artifact may be a fragment of building or window hardware or perhaps some kind of tool. It was found about 20 cm below the surface, next to a stone wall and not far from a hearth area. Is it architectural or part of a tool used in the fireplace?   
Cultural History
There are few objects from the Nova Scotia Museum Cultural History collection that represent Nova Scotia's Black communities. This is an area of development for the Collection. The rare surviving objects however are powerful. Embedded within them all are the stories of individuals who fought to establish, retain, and further the rights and freedoms of a true emancipation. 
Margru's Cloth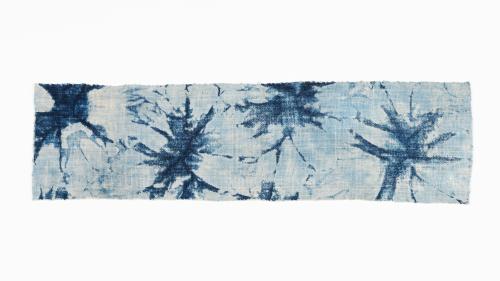 The maker of this cloth was named Margru, and she was just eight years old when she was enslaved and experienced the revolt aboard the slave ship La Amistad in 1839. The dramatic trial in Connecticut that followed led to her freedom two and a half years later. The cloth is of traditional West African design and given as a gift to Eliza Ruggles Raymond, a Nova Scotian missionary, in the early 1840s in Sierra Leone.
NSM Cultural History, 2004.7.206  
African Nova Scotian basketry  
Made for sale at Halifax's city market, these splint-wood baskets were woven by three generations of African Nova Scotian women, descendants of Black Refugees. Woven in slavery and then after emancipation as a means of living, for over 100 years this craft tradition passed from mother to daughter to become a symbol of artistry, resilience, and community.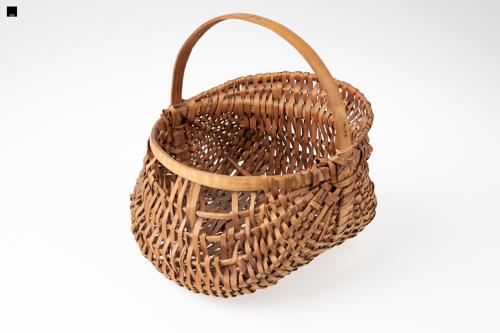 NSM 34.191d by Irene Selena Sparks Drummond (Cherry Brook)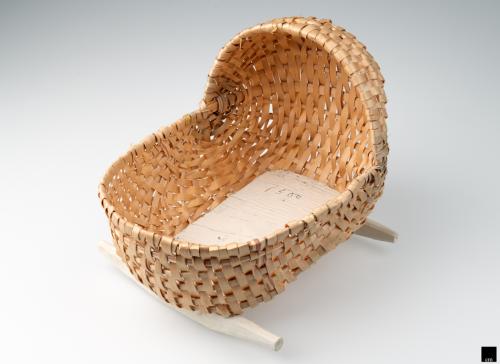 NSM 87.103.1 by Edith Drummond Clayton (Cherry Brook)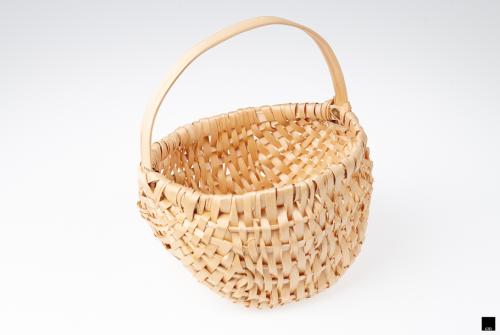 NSM 83.70.3 by Rosalind Drummond (Lucasville).  
In 1845, Rachel Barrett, most likely the child of a Black Refugee, stitched by hand an embroidery known as a sampler as part of her education at Halifax's African School. Barrett's sampler is the first of its kind discovered in Nova Scotia. It was stitched when schools for Black Nova Scotians were racially segregated, and subject matter was gendered. Despite this, parades celebrating emancipation began at the African School's doorsteps, demonstrating its importance to the community.  
NSM 2018.14.1  
African Abolition Society founder - Reverend Richard Preston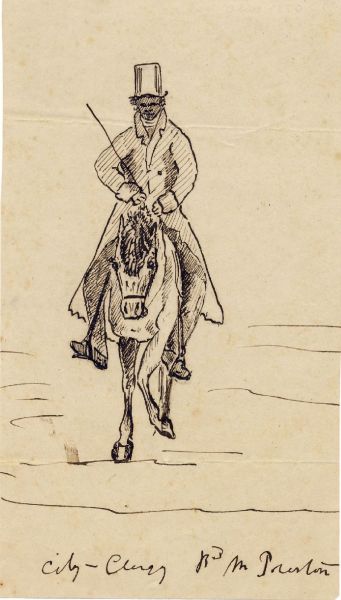 This pen and ink sketch depicts the Reverend Richard Preston, a former slave from Virginia and War of 1812 Refugee, on horseback. Preston was a renowned orator, Baptist minister, educator and co-founder of Halifax's African Abolition Society.
NSM P149.29, by Dr. J.B. Gilpin.  
The Stag Hotel sign (c.1835) – proprietors the Dear family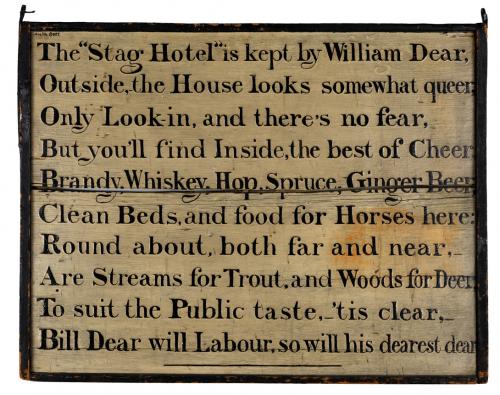 This cleverly worded advertising sign hung outside the Stag Inn, Preston, established by former Maryland slaves and War of 1812 Black Refugees, the Dear family. William Dear (or Dare) escaped enslavement by Dr. John Dare but refused to leave the county until he had rescued his wife Nancy and her brother. Having found emancipation in Nova Scotia, anti-Black racism and injustice did not end, but their hard work resulted in a business they could call their own.   
NSM 36.70  
Abolitionist Medallion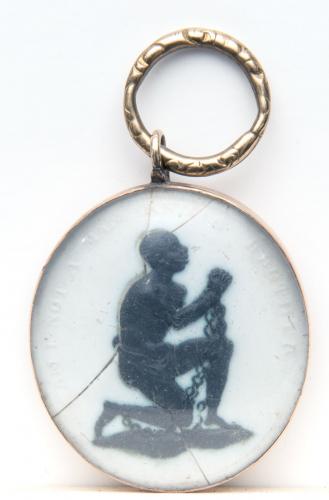 The image of a kneeling African person in chains became a powerful symbol for the abolition movement. Beginning in 1787, abolitionists on both sides of the Atlantic wore or displayed items such as these to show their support for the movement. At a time when women could not vote or join political groups, these objects enabled them to publicly challenge racial attitudes. However, not everyone who displayed these images felt solidarity with the enslaved or understood the horrors of the slave trade. Some were associating themselves solely with the politically charged abolition movement.  
NSM Cultural History, 2015.13.4-6.  
Acknowledgement   
The Nova Scotia Museum would like to acknowledge that its exhibits and collection, which stem from the museum's original mandate, does not currently represent the experiences of all Nova Scotians and may not be fully accessible. Narratives that have been largely overlooked include, Nova Scotia's connection to the West Indies, enslavement, abolition, and the role of African Nova Scotians throughout history. We pledge to work towards the inclusion of these stories through ongoing consultation and feedback from community partners over the next 5 years. In doing so, we will incorporate the stories of people living in Nova Scotia, both past and present, to reflect the realities of our diverse experiences. It is our hope that the renewal of our exhibits will allow more Nova Scotians to feel that they are reflected in the museum's content and remain relevant going forward.