Archaeology at the trading post of Charles de la Tour - Part 2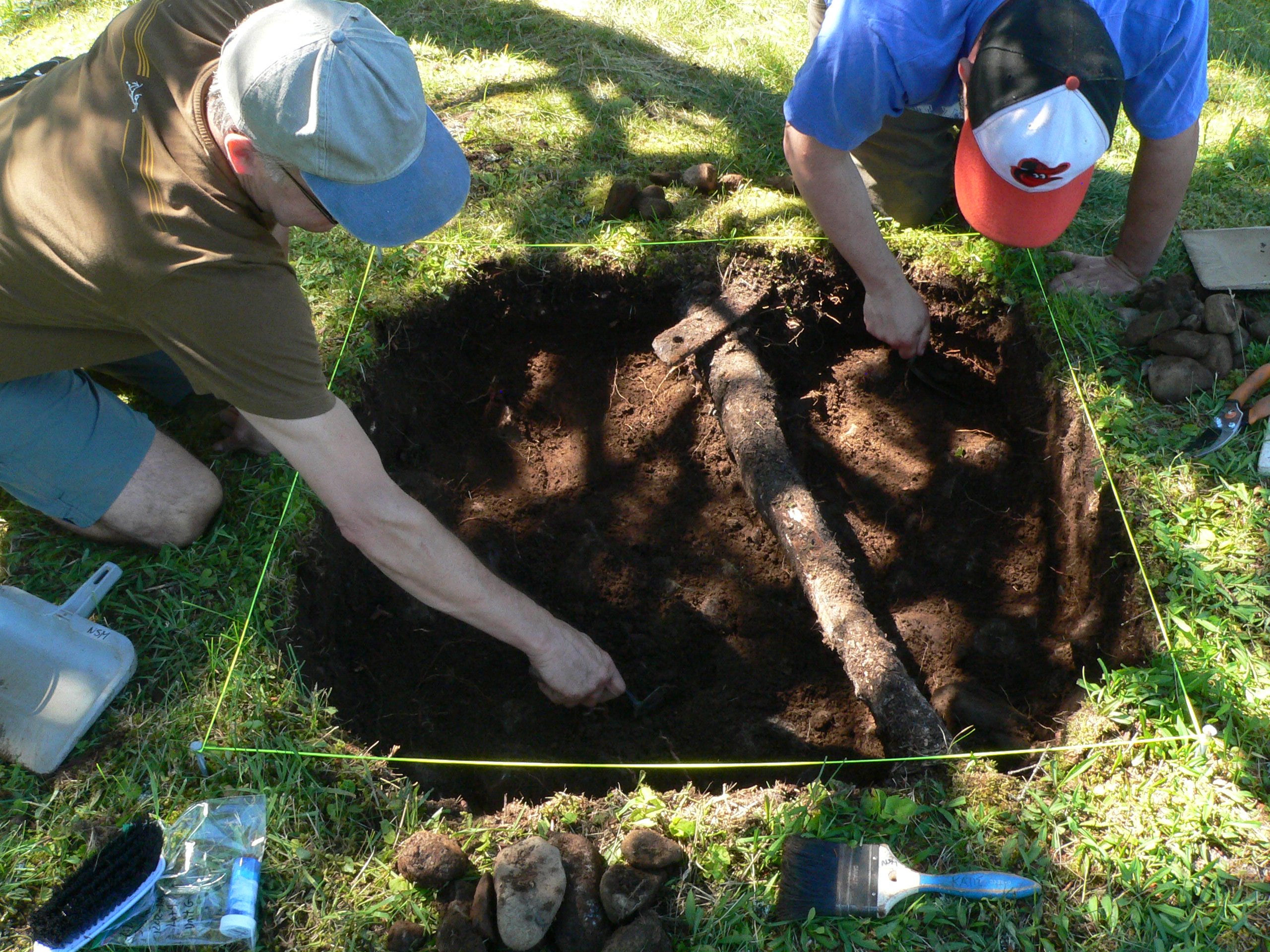 This summer an archaeological excavation is taking place at the trading post of Charles de la Tour in Port La Tour, Shelburne County. Follow along as Dr. Katie Cottreau-Robins (Curator of Archaeology) and her team explore the site. Also check out the companion exhibit First Peoples, First Meetings: The French in Seventeenth Century Mi'kma'ki on view at the Museum of Natural History. This new exhibit explores a period almost 250 years prior to Confederation shedding new light on early encounters and early relationships between the Mi'kmaq and French traders in seventeenth-century Mi'kma'ki, discover story of kinship and alliance in a time of uncertain change.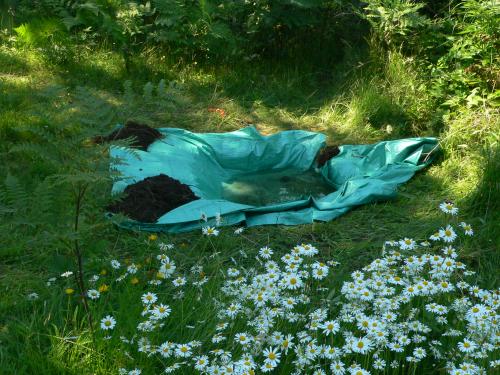 We had rain Friday night which meant some bailing of pits first thing Saturday.
Unit E almost done but sometimes large boulders and roots can make for slow digging.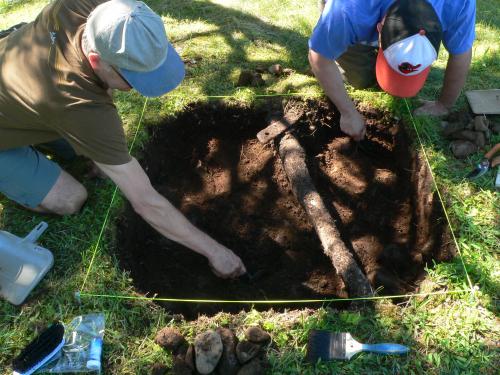 What is that large iron object resting on the tree root? We hope to excavate the rest of it soon.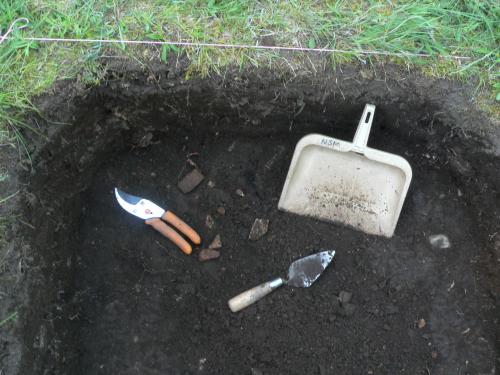 Sunday - we worked in the area of a midden or historic trash heap. Broken brick and clay roofing tile were the most common artifacts but we also found glass, nails, ceramics and flint.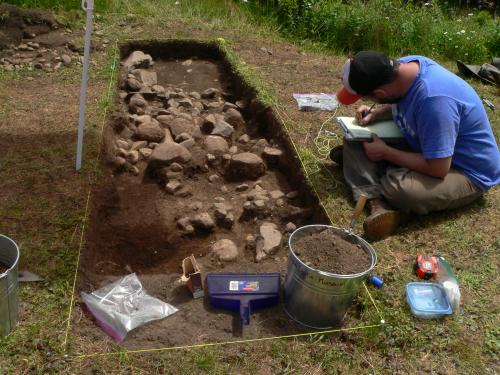 PhD student John Campbell continues to uncover a large feature in Unit B.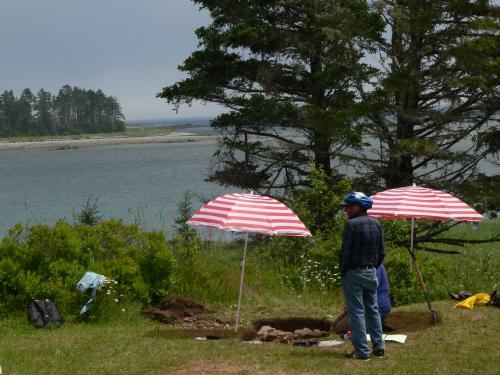 It was beautiful and warm at Fort St. Louis today. Parasols were up and visitors were steady.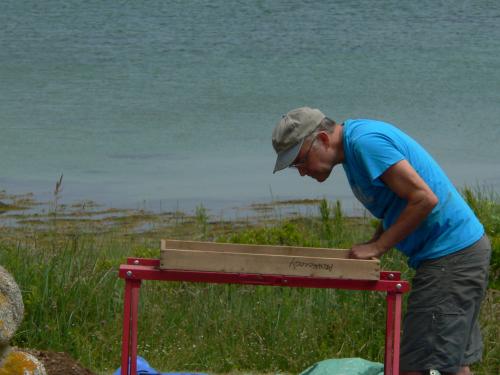 Dr. Neale Ridgway of Dalhousie has joined us for 4 days. He has uncovered some interesting artifacts linked to everyday life at the Fort.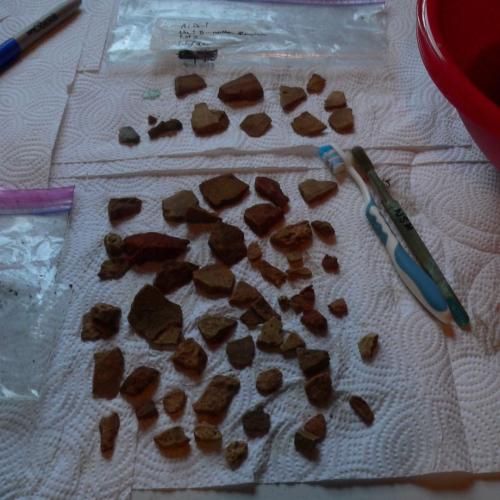 Back at the lab we have set up in the crew house in Barrington, we are beginning to clean the finds from the pits. Lots of ceramic!