Archaeology at Fort Saint-Louis - Part 9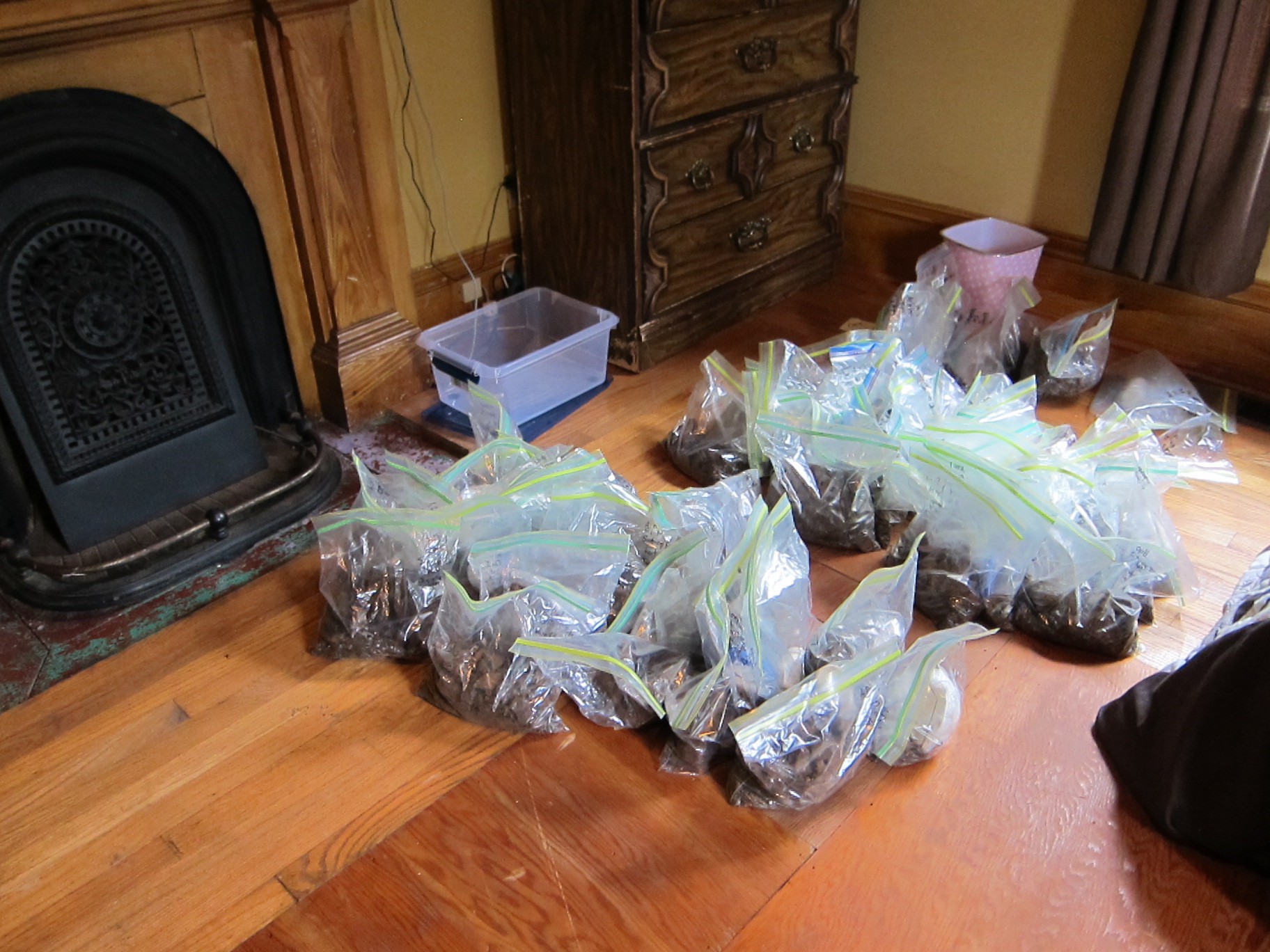 It's rainy here today so its a great opportunity to begin cleaning artifacts. The bags are stacking up!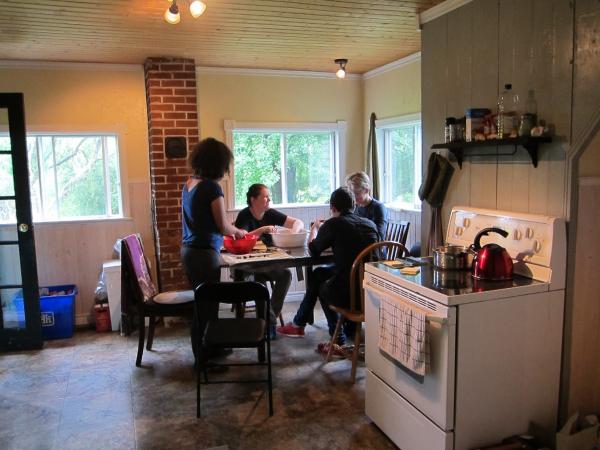 We cleared the kitchen table at the crew house and set up wash basins and toothbrushes.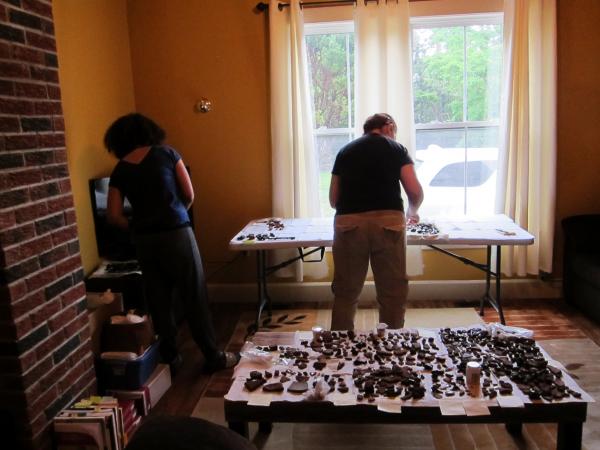 After washing, the artifacts are laid out to air dry. We are careful not to mix up the labels that tell us exactly where artifacts were found in the excavation units. Context is very important.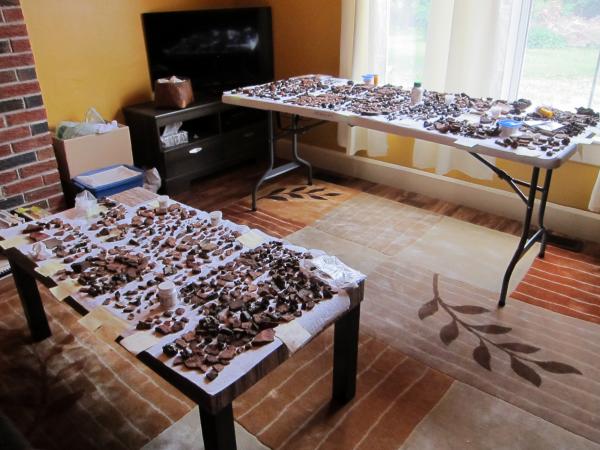 We cleaned a lot today!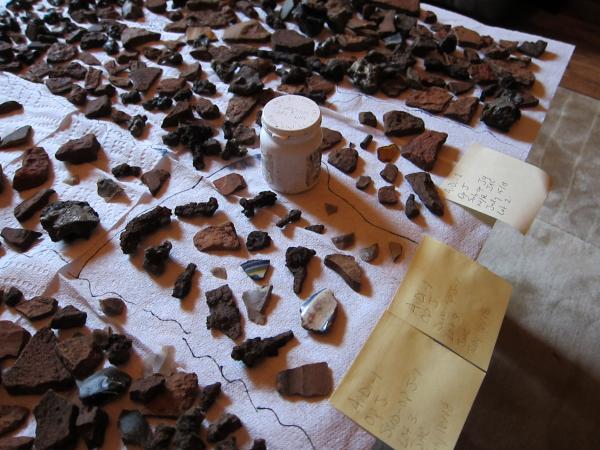 This year we are finding a wider variety of ceramics. With cleaning done, we can see the various glazes more clearly and therefore move to the next step in the process which is identify the specific decorative motif and time range of manufacture.