Archaeology at Fort Saint-Louis - Part 12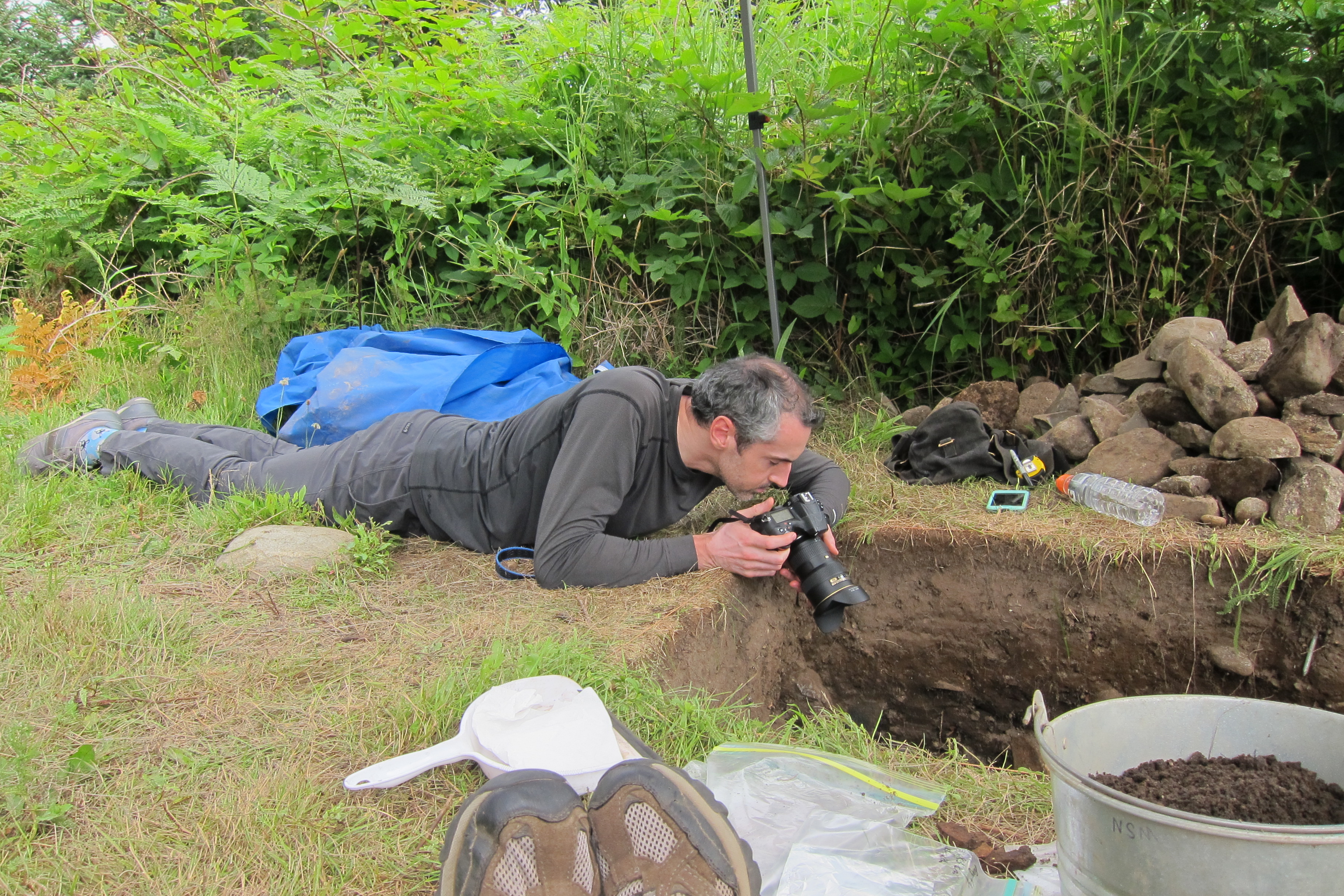 Christian Laforce, NSM photographer joined us on site this week to capture some of the digging action.
Patrick, an archaeology enthusiast, joined us today to clean up a few pits.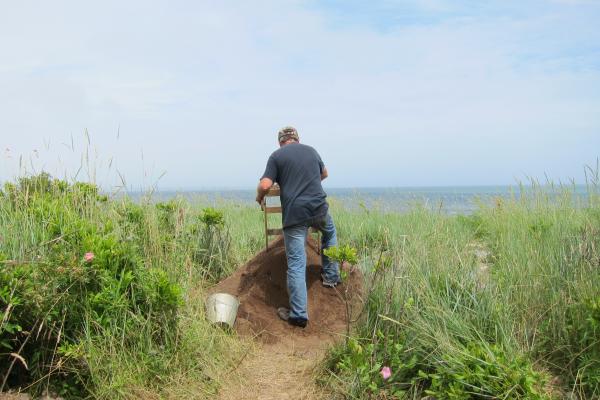 Gerald, a member of the Lovitt family who have been long-time stewards of Fort Saint Louis, helped to excavate at Operation K.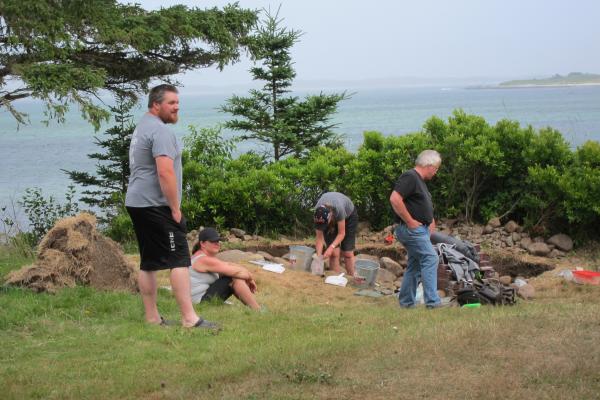 More and more visitors are dropping by as we near completion of the dig project.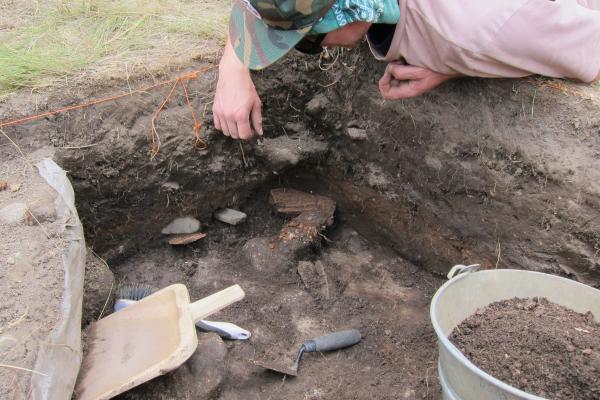 Matt's unit got complicated today with a layer of roofing time, degraded ceramic, a burn layer and a smoothing stone.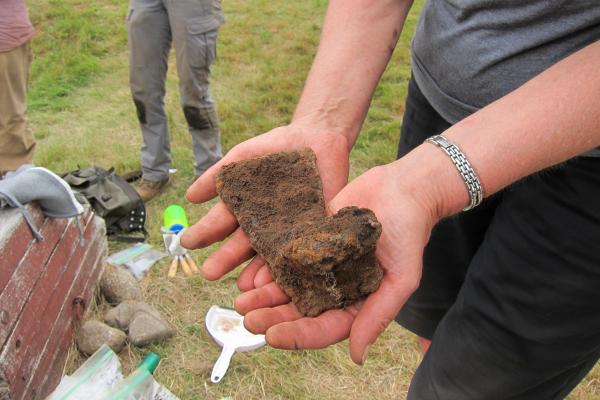 In the bastion feature we saw this iron ax head next to a wall. Today, we finally we able to excavate it. We will need conservation advice to preserve it.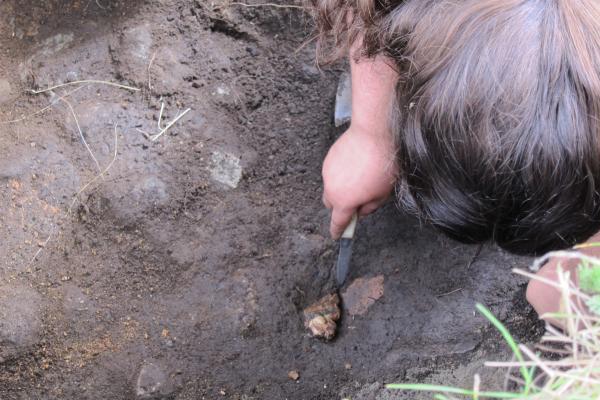 Kait joined us for a few days and discovered the most remarkable ceramic artifact - a decorated porringer handle!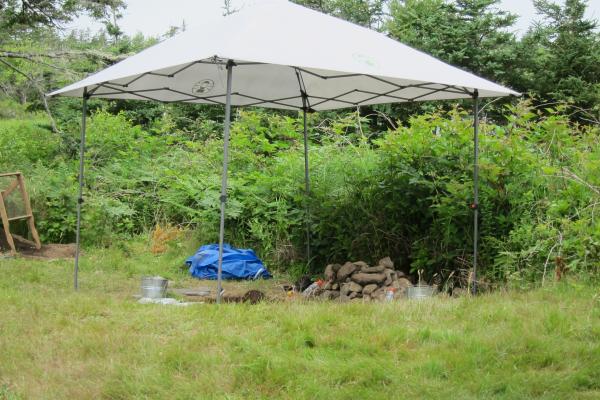 Where are Kait and Courtney? Their unit is so deep now wee cannot see them when they are excavating!