Archaeology at Fort Saint-Louis - Part 10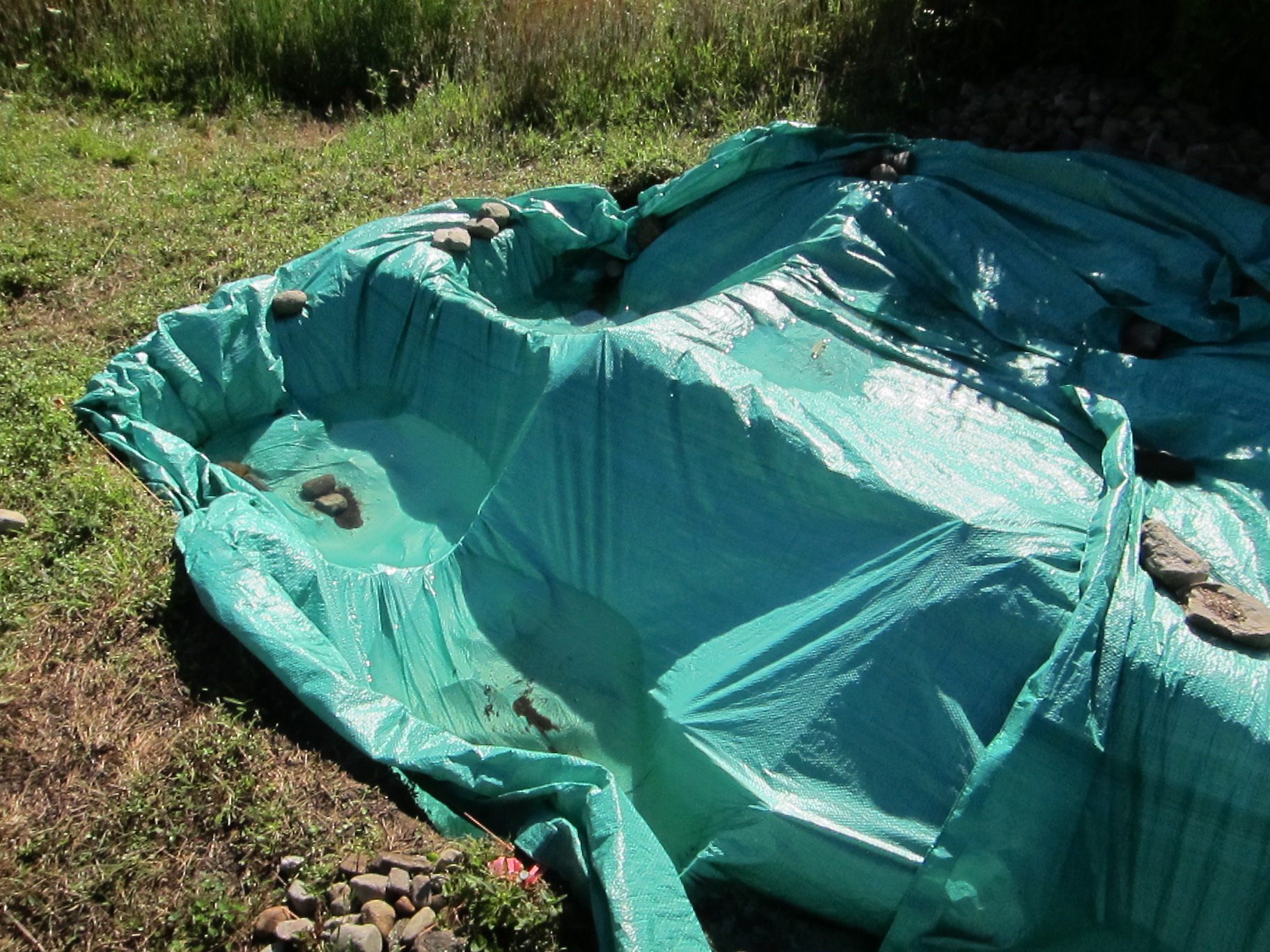 We had some bailing to do in the units this morning. A lot of rain the day before.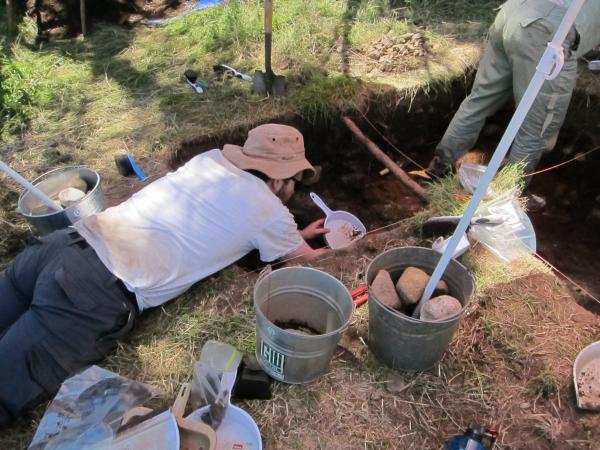 David Jones joined us today and worked in a unit with an unusual charcoal stain.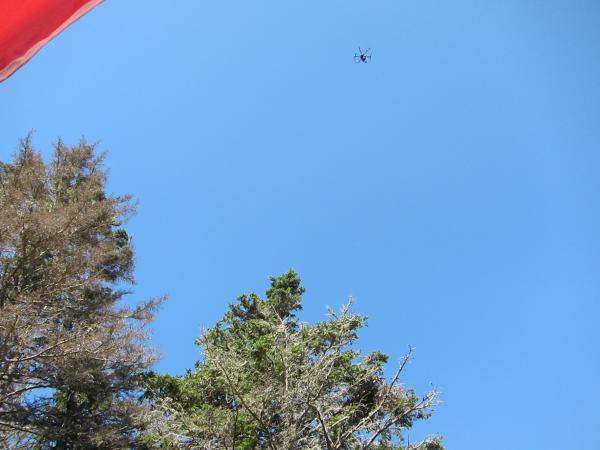 It was exciting to have Lidar data collection of our study area completed today. See the drone?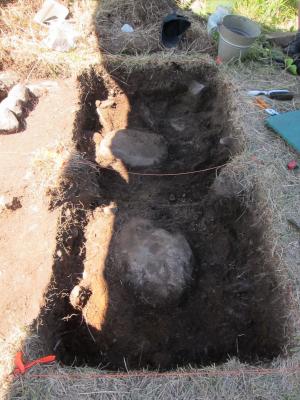 We started working in a new area this week. An old aerial photography suggests a feature below the ground. Could these 2 boulders be part of it?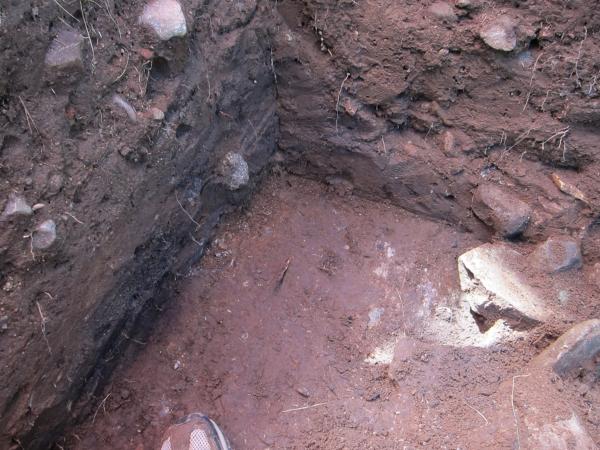 As we near completion of digging, we begin to see layers of different colored soils in the unit walls. Can you see them here in the trash midden unit?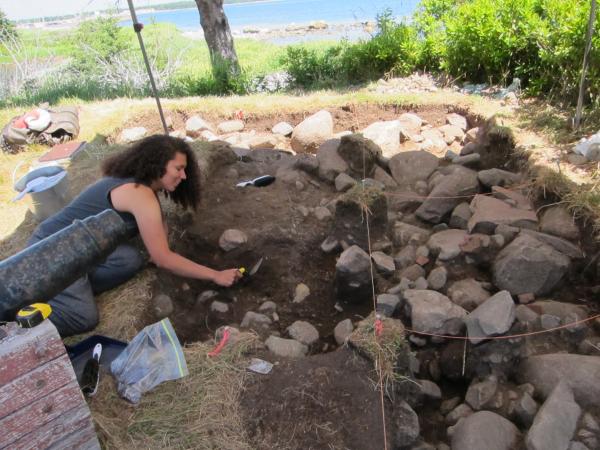 Thomasina, Acadia First Nation archaeologist-in-training, continues to define 2 structural features in Operation J. She has made tremendous progress.