Archaeology at Fort Saint-Louis - Part 1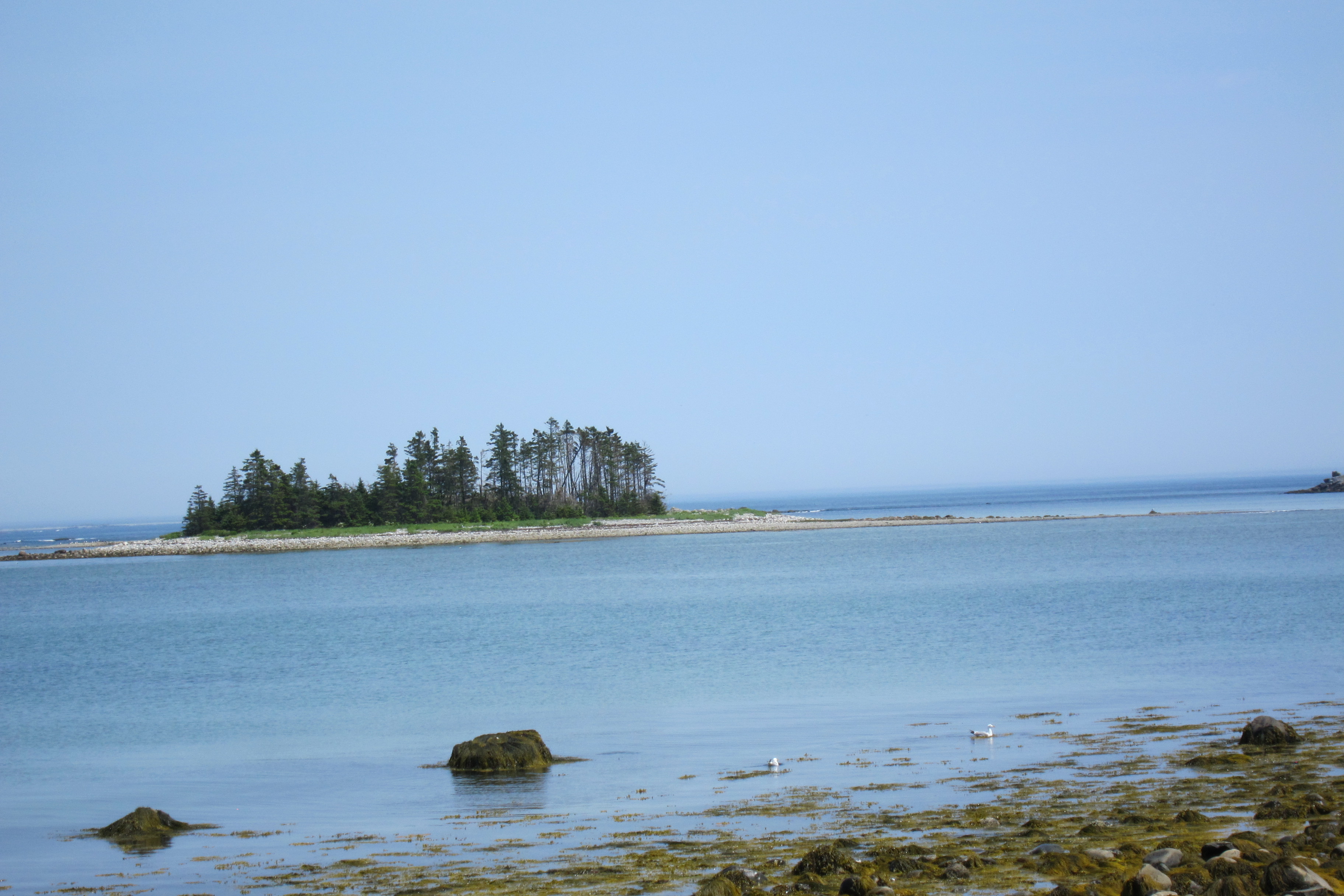 Follow along as Dr. Katie Cottreau-Robins (Curator of Archaeology) and her team continue to explore the archaeology dig site at Fort Saint Louis National Historic Site.
We have begun Season Two of the archaeology dig at Fort Saint Louis National Historic Site in Port La Tour, Shelburne County. It is beautiful here! As part of our collaboration with the Barrington Museum Complex, we have begun the season this week with a public archaeology program. Over 60 shifts have been filled over 4 days with community members and south shore area residents who are excited to experience archaeology and the remarkable history of Fort Saint Louis, a seventeenth-century fur trade post situated in an Mi'kmaq coastal landscape.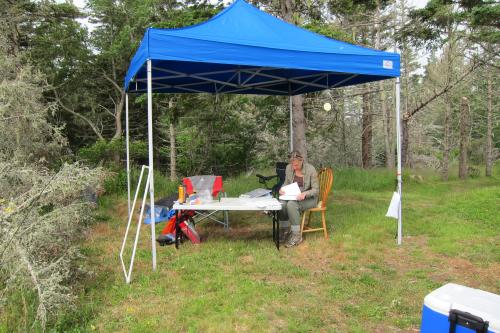 Lori Churchill (CCH MATCH) organizes paperwork for each participant under the sun canopy. The weather is beautiful but we need a bit of shade through the day.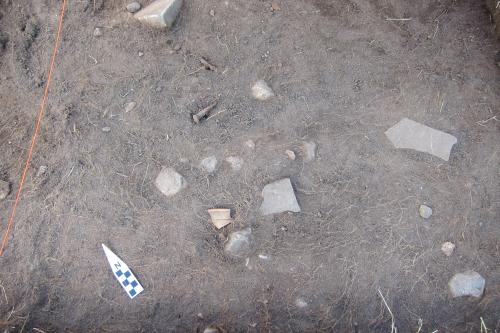 It was not long before artifacts began to be uncovered.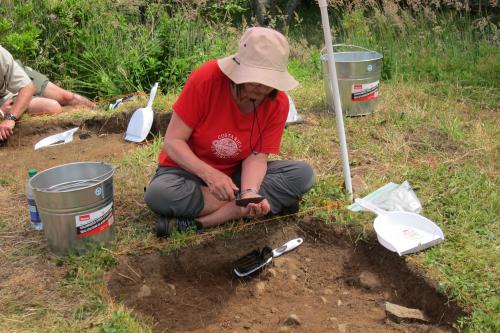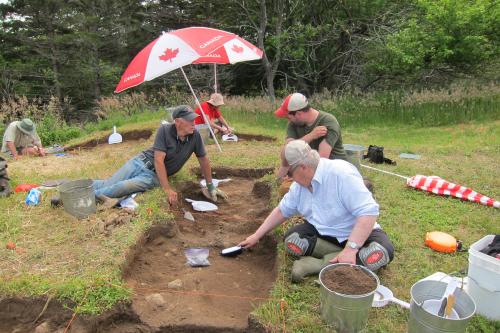 Public program participants working very hard and very carefully.