Archaeology at Fort Saint-Louis - final post from the dig site
We are in the last hours of site preparations before closing everything up. Visitors pop by to have one more look at excavations.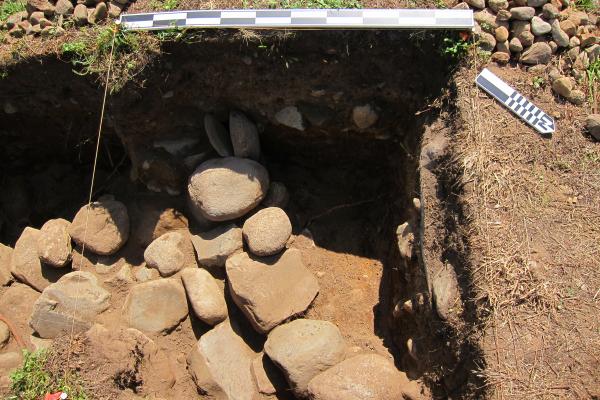 This wall was uncovered during the public dig 4 weeks ago. As anticipated, it continues from the wall we found last year.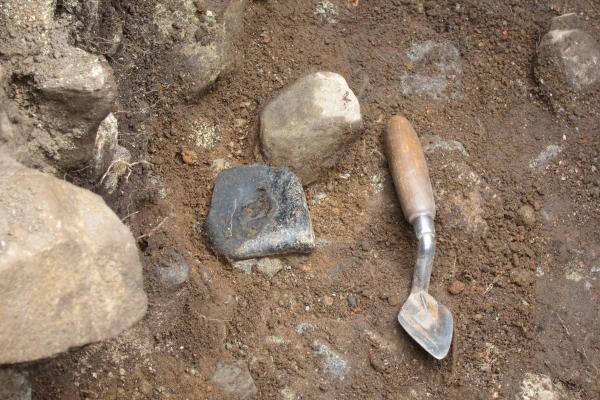 The midden feature was completed today. One of the final finds was this rare green glass bottle base.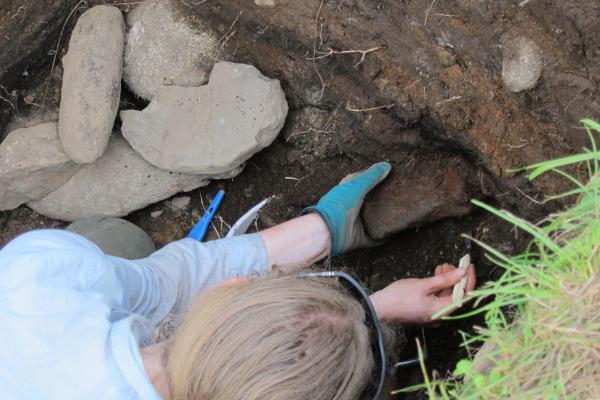 As the midden excavation finishes, Courtney carefully removes a large iron object from a wall. Its been a mystery.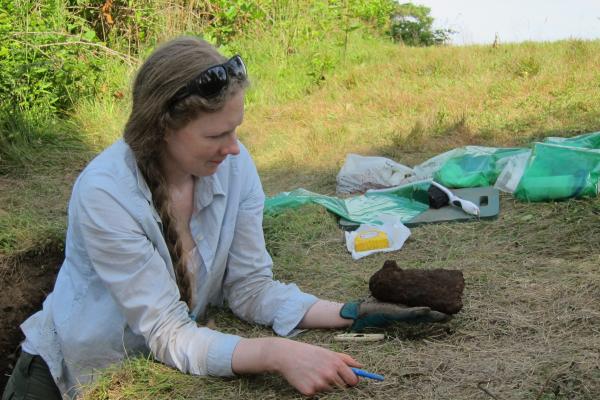 Its finally out! Too large for an ax head. Perhaps a spade blade? Clean up will help confirm the identification of the object.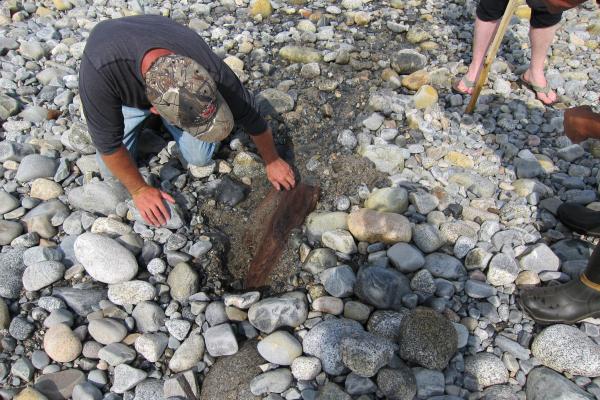 Gerald found the reported aboiteau on the beach. It is still moving water out.