Archaeology at Fort Saint-Louis 2021 - Part 5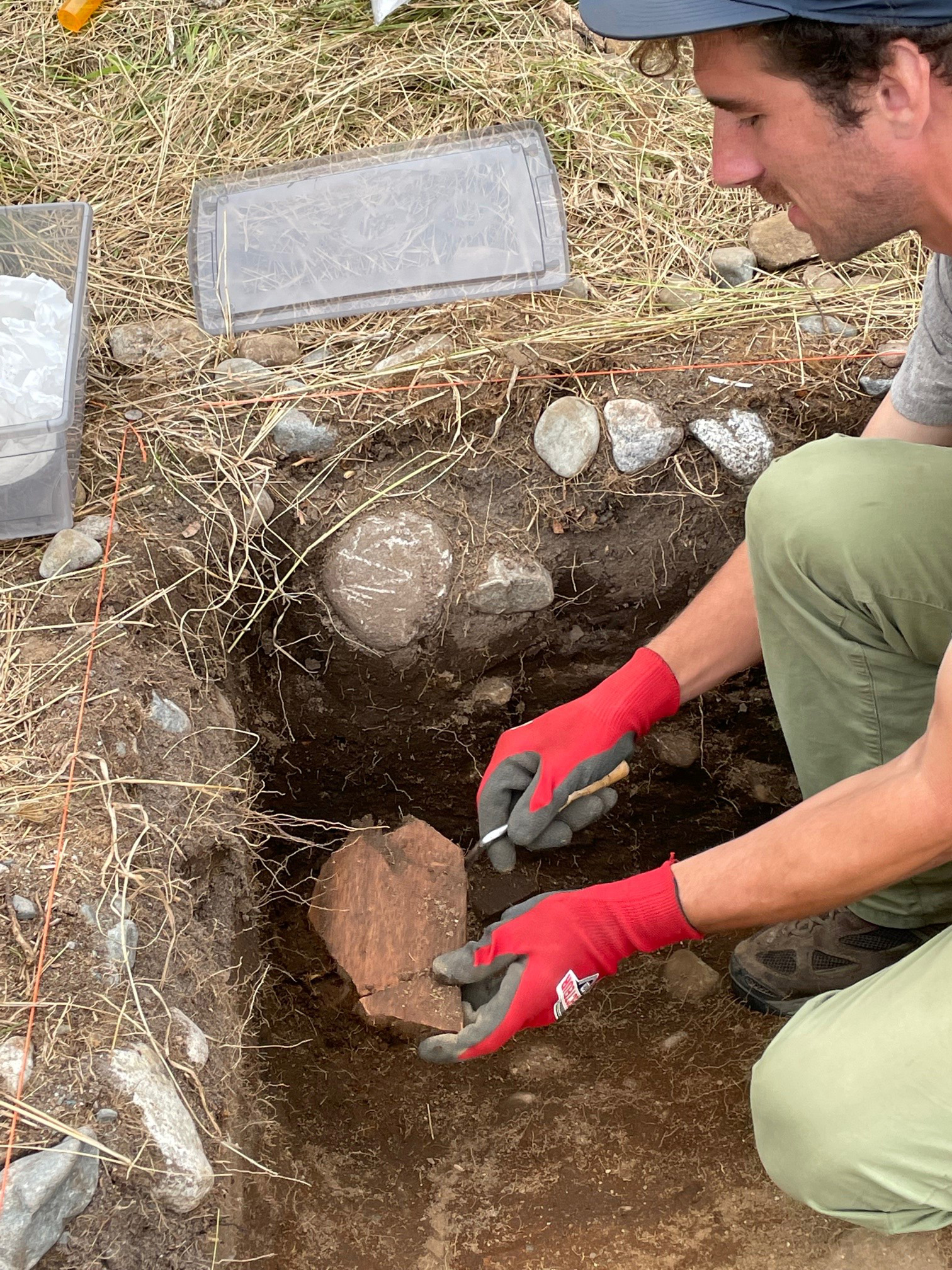 Updates from the field
Our team is still on site at archaeology dig at Fort Saint Louis National Historic Site, a seventeenth-century fur trade post situated in an Mi'kmaq coastal landscape.
Archaeology action shot! Wesley lifts our most complete clay tile this year and stows it safely in its own container. Next it will head to the lab to be cleaned and repacked. We re-use pill bottles for smaller, delicate finds too.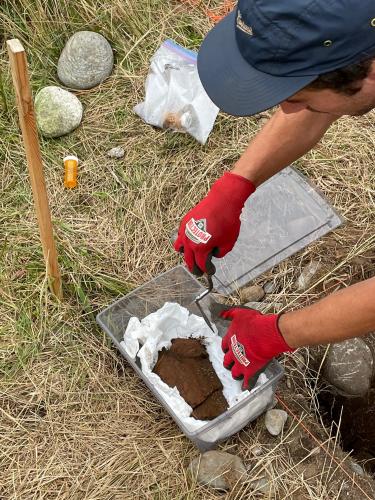 Photos 1 and 2: Wesley works to carefully lift the most complete red clay tile we've recovered from this year's excavations
Artifact cleaning
The team switched over to artifact cleaning at our temporary lab, based on the Old Courthouse Museum in Barrington, with the others still on site working to wrap up/record the various open units. So many artifacts!
Many thanks to Sam and our partners at the Cape Sable Historical Society for the space and assistance.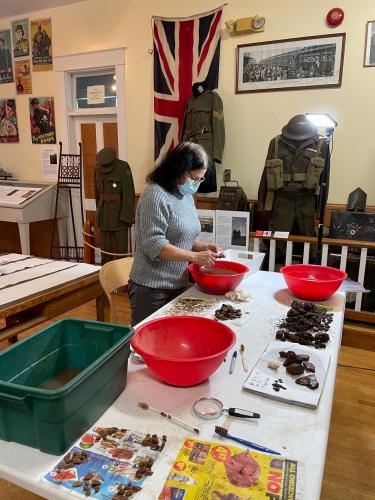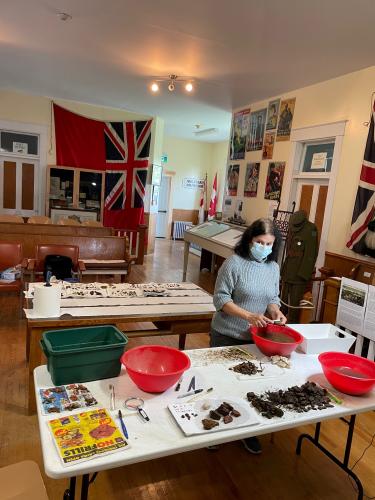 Photos 3 and 4: Volunteer Sylvie has been diligently cleaning artifacts at the Old Courthouse Museum. We're steadily processing artifacts from Operation N today - lots of brick and tile!