1980s - 150 Years of Remarkable Nova Scotians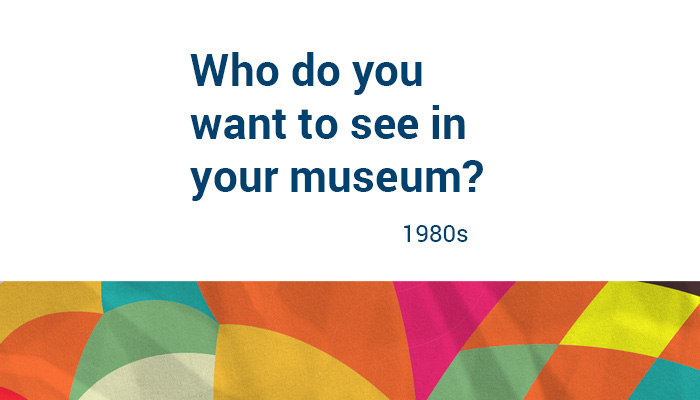 1980s
All the World's a Stage
Walter Borden
For the past half century, Walter Borden has been an acclaimed actor, playwright, poet and teacher. Importantly, Walter says the foundation for his career was laid in his hometown of New Glasgow. "By the time that I left New Glasgow in 1960, everything that I had been taught combined to make me ready to go and do whatever I want to do. I've lived by the maxim be a sower of seeds, a witness and a messenger."
Walter graduated from Acadia University and the Nova Scotia Teachers' College, then went to New York to study acting. In the late 1960s, he helped establish Kwaacha House – an interracial teen-oriented, drop-in and social education centre that inspired young Nova Scotians to seek full equality of citizenship and full equality of opportunity for African Nova Scotians.
On the stage, Borden joined Halifax's Neptune Theatre Company in 1972. He has also had numerous roles in films and on television. One particularly noteworthy work was the play he wrote and performed entitled Tightrope Time: Ain't Nuthin' More Than Some Itty Bitty Madness Between Twilight And Dawn. It was an autobiographical examination of the complex world of a central character who is Black and gay, who is raised in small town Nova Scotia but is living in a city facing challenges like racism, impoverishment and homophobia.
For his long and distinguished career in the arts, Walter Borden has received many awards and honours — including the Queen Elizabeth II Golden and Diamond Jubilee Medals, the African Nova Scotian Music Association's Music Heritage Award and the Portia White Prize and been made a member of the Order of Canada.
Magic Realism
Alex Colville, 1920 - 2013
Nova Scotia has been home to almost as many artists as there are stars in the sky. In our earthly constellation, one painter and print-maker — Alex Colville — has so far achieved the greatest international recognition.
David Alexander Colville was born in Toronto, yet spent much of his childhood in Nova Scotia after his family moved to Amherst. When it came time to go to university, he selected nearby Mount Allison, from which he graduated with a fine arts degree. In 1942, Alex married Rhoda Wright and enlisted in the Canadian army. Two years later, his artistic talent saw him appointed an official war artist. His experiences in that capacity, depicting battlefields and a concentration camp, would be major influences on him and his art throughout his life. His work would often be described as magic realism, with an emphasis on ambiguity and foreboding as viewers wrestle with what seems to lie beneath everyday appearances.
After the war, Colville taught in the Fine Arts Department at Mount Allison University from 1946 to 1963, devoting himself fulltime to painting and print-making. For the next four decades, Colville turned out art that provoked thoughtful discussion and delighted collectors worldwide.
At the same time as he was a major artist on the international stage, Alex Colville was rooted in Kings County, including serving as the chancellor of Acadia University from 1981 to 1991.