1870s - 150 Years of Remarkable Nova Scotians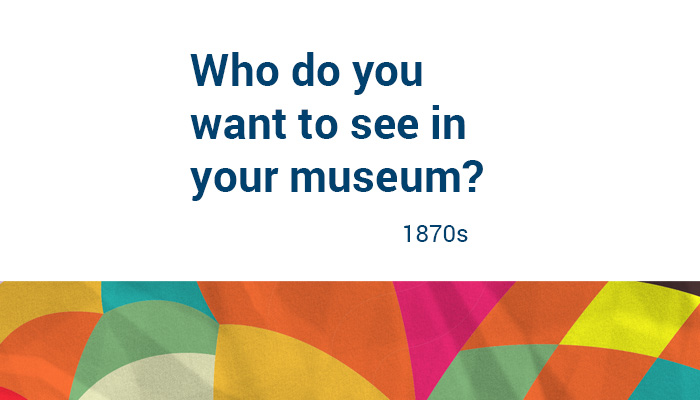 1870s
Thinking Big
William Dawson Lawrence, 1817 – 1886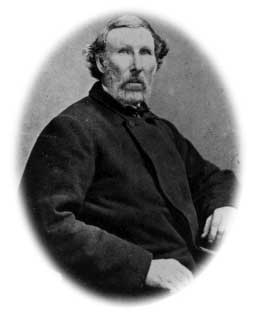 Maritime Museum of the Atlantic - MP400.87.1, N-1024
The 19th century in Nova Scotia was a time of legendary shipbuilders. Then, like thousands of others during that era, he was drawn to building ships. He started out as an apprentice in Dartmouth shipyards, designing his first ship for an employer in 1849. It was not long, however, before Lawrence began to design, build and operate ships for himself and his partners.
In addition to the world of ships and commerce, Lawrence was a justice of the peace and had a career in politics. He was elected to the provincial assembly in 1863 as an advocate of free public education and broadening the vote to include all males, not just property owners. When the idea of Confederation came along, he was adamantly opposed.
In 1874, Lawrence oversaw the construction of the William D. Lawrence (2,459 tons; 262 feet long), the largest wooden ship ever built in the Maritimes. It was one of the largest square-rigged vessels in the world.
Lawrence also found time to write. He published an eyewitness account of his great ship's initial three-year voyage to exotic ports and wrote articles, often on moral issues, for provincial papers.
Rowing into History
George Brown, 1839 – 1875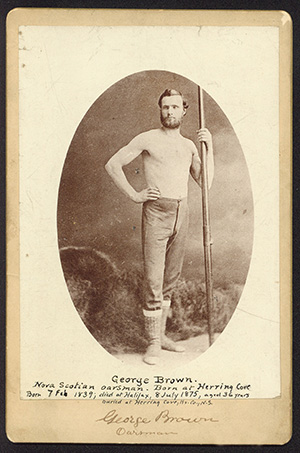 ​
Nova Scotia Museum - #23819 
Nova Scotia has produced many great rowers and paddlers over the past 150 years. The most renowned "oarsman" of the early period was a working fisherman from Herring Cove, George Brown.
Brown adapted his strength and skill in rowing a fishing dory out at sea to single shell racing competitions in harbours. Beginning in 1864, George Brown won the single-scull championship held at Halifax year after year, taking home the much coveted Cogswell Belt. After his fifth straight win, the race organizers told Brown he could keep the belt permanently, because it was obvious he could not be beat.
The Halifax Aquatic Carnival began in 1871, and it attracted international rowers from England and the United States. Brown finished a mere four seconds behind the world champion the first time he competed at that level. In 1873 and 1874, in multiple races, it was the fisherman from Herring Cove who prevailed. Brown had become the fastest rower in the world at single sculls at the five mile distance.
While training to defend his crown in 1875, Brown suffered a stroke, he was only 36. For his accomplishments, he has been inducted into both Nova Scotia's and Canada's Sports Hall of Fame.