Our Museums
The Nova Scotia Museum is responsible for the provincial collection of over one million artifacts and specimens. As well, we oversee the maintenance of more than 210 buildings, four floating vessels and nine locomotives. 
Our Favourite Objects
Nova Scotians and people around the world can experience part of the province's expansive museum collection online, from Jurassic-aged fossils to Mi'kmaq moose hair embroidery. Nova Scotia Made, Nova Scotia Used, Nova Scotia Found is a virtual exhibit showcasing images and information about 100 artifacts and specimens that reflect the diversity of the province's culture and heritage.
Discover their stories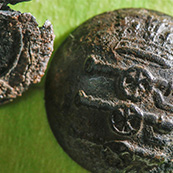 The NEW Black Loyalist Heritage Centre tells the story of the world's largest free African population outside of Africa, in the late 18th century in Nova Scotia.
Nova Scotia Plants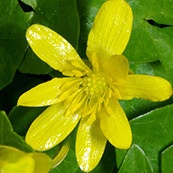 Learn more botany in Nova Scotia in our newest epub Nova Scotia Plants - available for download.
#foundbunny
​
Be Social
Get Connected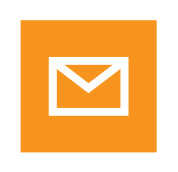 Sign up for Nova Scotia Museum E-events, your monthly email update on all the latest events from across the Nova Scotia Museum.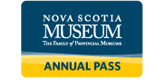 Unlimited Visits
Come for an hour or stay for the day.  The choice is yours with a Nova Scotia Museum Annual Pass.