Our 27 Museums
The Nova Scotia Museum includes 27 family-friendly museum sites where visitors of all ages can enjoy exhibitions, programs, and activities that educate as well as entertain.
Our Favourite Objects
Nova Scotians and people around the world can experience part of the province's expansive museum collection online, from Jurassic-aged fossils to Mi'kmaq moose hair embroidery. Nova Scotia Made, Nova Scotia Used, Nova Scotia Found is a virtual exhibit showcasing images and information about 100 artifacts and specimens that reflect the diversity of the province's culture and heritage.
What's new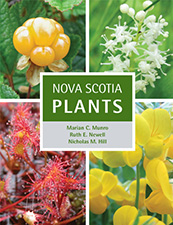 Learn more botany in Nova Scotia in our newest epub Nova Scotia Plants - available for download.
Be Social
Get Connected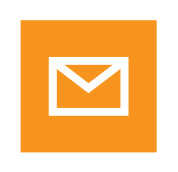 Sign up for Nova Scotia Museum E-events, your monthly email update on all the latest events from across the Nova Scotia Museum.
Heritage Day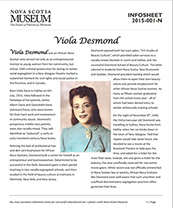 NEW Infosheet - Viola Desmond was an African Nova Scotian who served not only as an entrepreneurial mentor to young women from her community, but whose 1946 criminal prosecution for daring to violate racial segregation in a New Glasgow theatre marked a watershed moment for civil rights and social justice in the Province, and in Canada.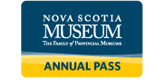 Unlimited Visits
Come for an hour or stay for the day.  The choice is yours with a Nova Scotia Museum Annual Pass.