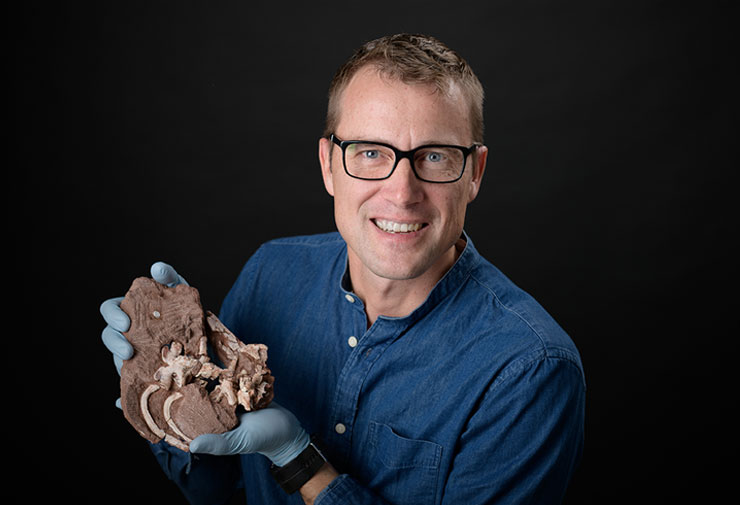 Tim Fedak
Curator of Geology
In 1997, he received a Nova Scotia Museum Research Grant to prepare a dinosaur recently discovered at the Early Jurassic site on the shores of the Bay of Fundy near Parrsboro, Nova Scotia. Ten years later Dr. Fedak completed his PhD at Dalhousie University, focused on the collection and study of new dinosaurs at the Fundy Geological Museum.
Now as Curator of Geology, Dr. Fedak remains passionate about sharing the value of Nova Scotia's rich geological history. The history of Nova Scotia geology includes contributions to the foundation of modern geology, from Lyell, Jackson and Alger, Marsh, Schuchert, and other intersections with geologists on both sides of the Atlantic.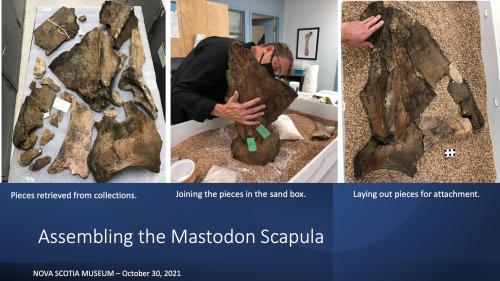 Recent Workshops and Presentations
NSIS Talk: Drawing on Science: Mastodons of Nova Scotia
GSA 2020: 200 Years of Nova Scotia Geology
Lyell Notebook #104 - University of Edinburgh blog post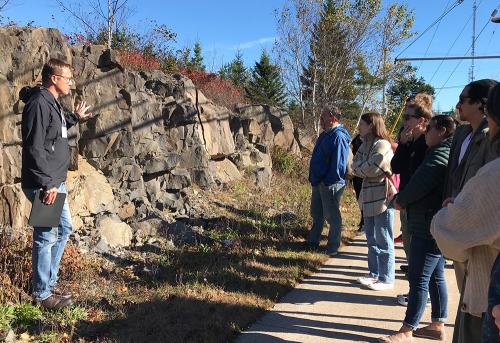 Recent Publications
"Elizabeth Raymond King – A geologist inspired by Bay of Fundy minerals and the Nova Scotian Institute of Science" - Proceedings of the Nova Scotian Institute of Science.
"Tracking the Fossil Footprints and Letters of Science from Doctor E. F. Harding in Windsor, Nova Scotia: 1842-1855" - Scientia Canadensis, Volume 43, Number 1, 2021, p. 74–94.