Ross Farm Museum, New Ross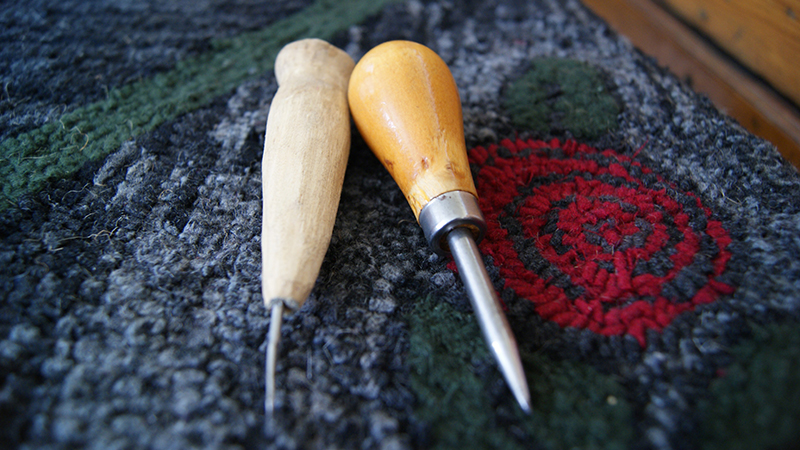 So You Want to be a Hooker... 
Whether you have already taken a beginner workshop or are simply thinking about learning how to hook a rug, you probably have a long list of questions about supplies and equipment. This workshop will explain all you need to know to get you off to a good start.
We will decipher hooking jargon and answer all your questions about choosing hooks, frames, cutters, patterns and fabrics. We will also talk about where to buy supplies, how to connect to a local rug hooking group and cover a few basic rug hooking problems. There will be time to evaluate patterns and fabrics you already have to see if they are suitable for your projects.
Bring your questions and join us for an informative and inspiring session for beginning rug hookers.
Date: Saturday, March 3, 2018
Time: 10 a.m – 4 p.m.
Fee: $50.00 + tax
Registration Form: Download
Register through Ross Farm Museum at 1-877-689-2210 or email at rossfarm@novascotia.ca
Deadline for registration is Thursday, March 1, 2018 at 4:00pm
Payment is due with registration – full refund 1 week before the workshop, 50% after that. Full refund if the course is cancelled by Ross Farm Museum
Minimum of 5 participants, maximum 15 participants
Instructor: Heather Gordon