November 22, 2022

to

December 15, 2022
Maritime Museum of the Atlantic, Halifax
Donations Requested! November 22, 2022 to December 15, 2022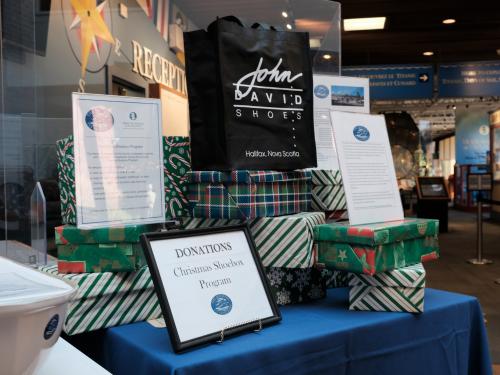 The Maritime Museum of the Atlantic is welcoming donations for Mission to Seafarers ! Many essential items are needed for ship crew stationed in Halifax who are far away from their families and homes. Thanks, and season's greetings from the museum crew!
The Mission to Seafarers is a non-profit worldwide charity operating in many shipping ports, including Halifax. The mission provides a safe meeting space, interdenominational religious services and counselling services to crew members that are often thousands of miles from home.
We have supported Mission to Seafarers for many years and during the winter season, have annually collected donations to help with their shoebox program. As a strong partner and supporter of Mission to Seafarers, these items are gifted as special care packages to mariners staying aboard ships during the holidays. Shoeboxes are filled with essential supplies for their time in during their winter stay in the Maritimes, in Canada and at sea.
You can help! We appreciate your generous donations to support the crew who are stationed here over the winter holidays and season. Items can be dropped off during museum hours until December 15 (we're open Tuesdays until 8 pm, and free admission after 5 pm!)
Download
Christmas Shoebox Program - donation list (PDF 125 MB)