March 16, 2019

to

March 24, 2019
Museum of Industry, Stellarton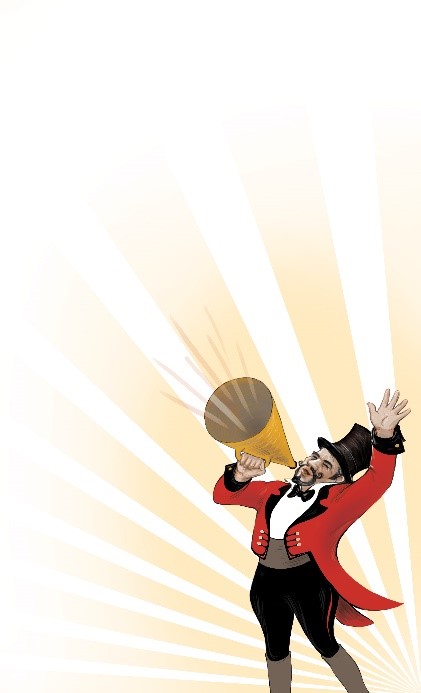 Step Right Up!
Come one, come all to our really big show! 
March 16 to 24, Mon to Sat 9-5 pm, Sun 10-5pm
Special Features
Join us under the big top for the Magic of Michael James, March 19 & 20,11 am & 2 pm, auditorium.
Centre Ring - Show off your acrobatic moves as you twist, bend and roll with the Pictou Co. Gymnastic Club March 18 to 22, 10-12 noon & 1-3 pm.  
Children's activities are ongoing throughout the day.
Carnival Games - Try your hand at a ring toss; show your strength by hitting the bell; take aim in the shooting gallery.
Dress-Up Theatre - Join the Museum's circus as a lion tamer, ring master, or clown and perform for the   carnival audience.  
Fun House - Do you dare? Make your way through the mirrors and obstacles of our circus fun house.
Treasure Hunt - Embark on a quest through the Museum galleries to find the missing circus animals and win a prize.       
Plasma Cars - Start your engines! Drive a Plasma car through our Go-Kart course.
Craft - Make a clown face to take home.      
Small Kids Area – for kids 5 & under, activities include coloring tables and soft blocks.
Virtual Sandbox - Build mountains and valleys, rivers and lakes, and watch the topography changes as you move the sand picture.