Maritime Museum of the Atlantic, Halifax
7 pm
James Augustus Farquhar successfully bridged the transition from Sail to Steam, creating a shipping company and taking full advantage of an era of technological advances. Learn more about one of Nova Scotia's canniest and finest entrepreneurs in this fascinating presentation by Heritage Interpreter Andrew Aulenback.
Born in 1842, Farquhar's first time working on the sea was aboard the ship His Royal Highness Albert Edward Prince of Wales which sailed to Baltimore in 1863. By the time he was 25, he had visited three continents and started diving as part of a salvage crew on the ship Thistle, a vessel he later became the master of. He then began his own salvage company and became the captain of Alhambra, a steam ship as he was eager to try this new technology.  In 1884 he started a steam line for trading and conveying passengers between Nova Scotia and Newfoundland. Farquhar also purchased a former British minesweeper named Stella Maris, which he used for salvage and tug boat work. In 1917, the tug played a heroic but tragic part in the story of the Halifax Explosion. By the end of his career, he had amassed the sort of fortune that provided him with ample opportunity to travel the world, with Monte Carlo being a favourite place to visit. He also visited Rome, which is where a splendid marble statue of this adventurous Nova Scotian was created. The statue is now one of our most popular if oddest artifacts.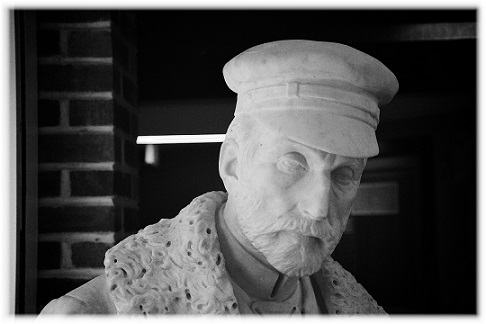 Andrew Aulenback is a man of many talents. A long-time member of our Museum staff on a casual basis, he is also a folklorist, with a special fascination with Maritime ghost stories and is also a member of the Jules Verne Phantastical Society. If that weren't enough, his full-time job is that of a librarian with the Halifax Regional Centre for Education.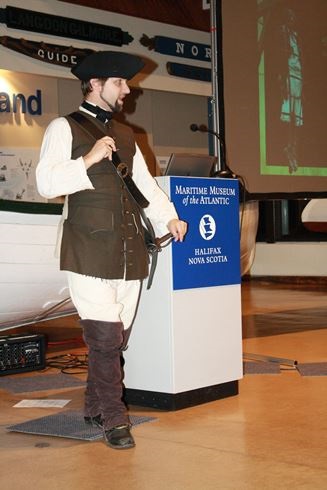 For additional information:
Richard MacMichael
902-424-8897
richard.macmichael@novascotia.ca