Highland Village Museum, Iona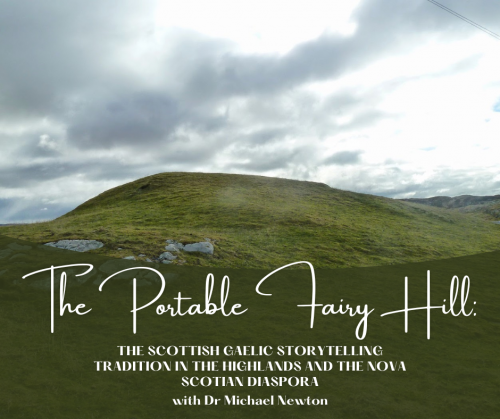 "The Portable Fairy Hill: The Scottish Gaelic Storytelling Tradition in the Highlands and the Nova Scotian Diaspora" - Lecture by Dr. Michael Newton
Headstrong heroines and hot-tempered chieftains, loch monsters and hill fairies, cattle raids and clan feuds, wise animals and foolish saints: the folktales of the Scottish Highlands preserve the history and beliefs of a people deeply rooted in their land and culture.
The fairy hill can be understood in Gaelic tradition not just as the portal to the Otherworld, but as the gateway of the imagination. Highland exiles from the Clearances carried these tales and traditions with them – most notably to Nova Scotia, where Gaelic storytelling has survived to the present.
This talk will offer an overview of the Gaelic storytelling tradition in Scotland and Nova Scotia, some of the masterpieces of this verbal art, and what it tells us about Gaelic cultural values and identity.
Michael Newton has a Ph.D in Celtic Studies from the University of Edinburgh and has written and edited many books, including Seanchaidh na Coille: Memory-Keeper of the Forest, An Anthology of Scottish Gaelic Literature of Canada and the soon to be released, Into the Fairy Hill: Classic Folktales of the Scottish Highlands.  He is a leading authority on Scottish Gaelic heritage in North America.  In 2018 he was recognized with the International Award, at the annual Scottish Gaelic Awards in Glasgow Scotland.  He established the Hidden Glen Folk School of Scottish Highland Heritage to teach a wide range of topics to students worldwide. Malagawatch Church. Free admission. 7 pm.