Maritime Museum of the Atlantic, Halifax
Nova Scotia's Hockey Stick Evolution: Facts versus Fables
7:30 pm (doors open at 7:00)
Industrial Heritage Nova Scotia is holding their monthly meeting at the Maritime Museum of the Atlantic on Monday, February 4th. As always, they are having a guest speaker, whose talk is open to all interested members of the public.
This month, David Carter, will be giving a talk on the story of one of the key components of our favourite national pastime, the hockey stick.
David Carter is a Communication Designer with the Nova Scotia Museum. While guiding the Windsor Hockey Heritage Society's exhibit plan and installation at the Nova Scotia Museum's Haliburton House in 2011, he became intrigued with the arguments surrounding ice hockey's origins. David has been re-examining the game's history and recovering missing links, in serious fashion, for more than 8 years. A major focus for his detective work has been the evolution and manufacturing of the hockey stick, and this work will be the theme of his talk.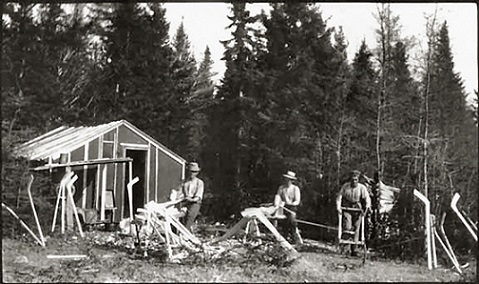 The talk is free and the doors will open at 7:00.

For additional information:
Richard MacMichael
902-424-8897
macmicrs@gov.ns.ca