September 8, 2022

to

September 23, 2022
Fisheries Museum of the Atlantic, Lunenburg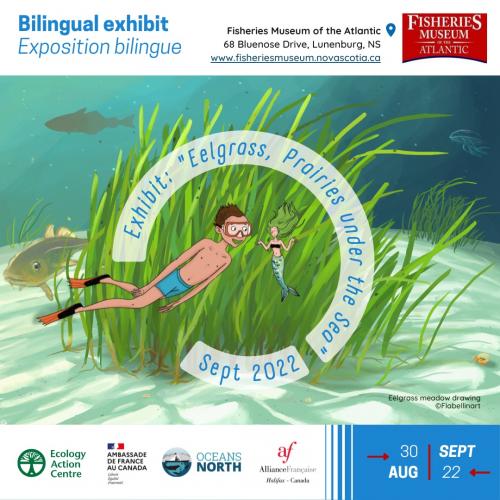 Travelling Bilingual Exhibit, Eelgrass, Prairies Under the Sea ,is at the Fisheries Museum of the Atlantic until Sept. 23, 2022 – a must see!
The goal of this exhibit is to raise awareness of why we need to protect eelgrass beds that are in may areas currently endangered.
This exhibit is supported in Canada by Oceans North, Ambassade Der France Au Canada, Alliance Francaise, and the Ecology Action Centre.