Maritime Museum of the Atlantic, Halifax
7:00 PM
At the outbreak of World War II, Canada's fledgling Navy went from 13 ships of which only 6 could be considered modern to over 350 by 1945. Almost losing the Navy as a fighting arm between the wars, the numbers at the outbreak of war were a mere 1800 with another roughly 3000 'Reserve' personnel. This grew to over 100,000. Canadian industry not only produced over 350 war ships but also over 350 merchant ships; all this in just 6 years! The city of Halifax is no stranger to war with enemy action taking vessels within sight of the Harbour entrance. Though a day in May is set aside to celebrate the sacrifices of those brave men and women in the dark blue uniform, this Remembrance Day we also remember their sacrifices; Theirs and those who supported them.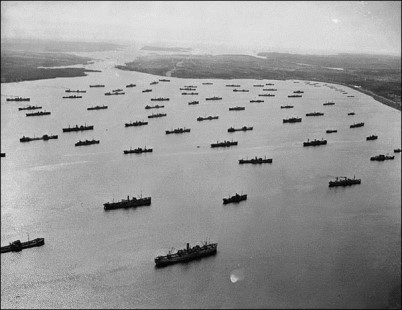 Convoy in Bedford Basin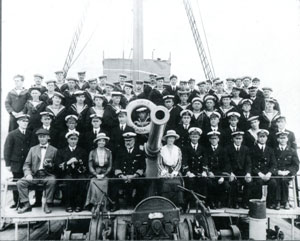 Officers and crew of HMCS Acadia, the only vessel still afloat that served in both World Wars.
Come and listen to Pat Devenish talk about the contributions of Canadian industry and to the men who sailed the ships of the Royal Canadian Navy as well as Canada's Merchant Navy during the war years of 1939 to 1945. Pat served 33 years in the Canadian Navy retiring 3 years ago. He now continues to serve as a volunteer on board Canada's National Naval Memorial HMCS Sackville as her engineer, as a tour guide and as a general volunteer maintaining this important link with our past.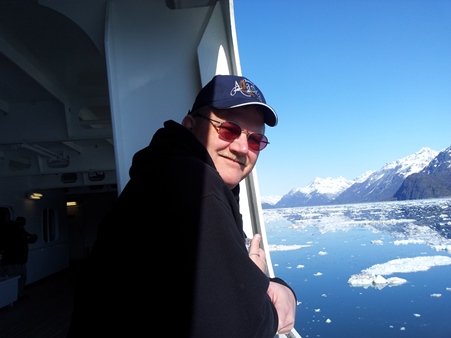 For additional information:
Richard MacMichael
902-424-8897
richard.macmichael@novascotia.ca