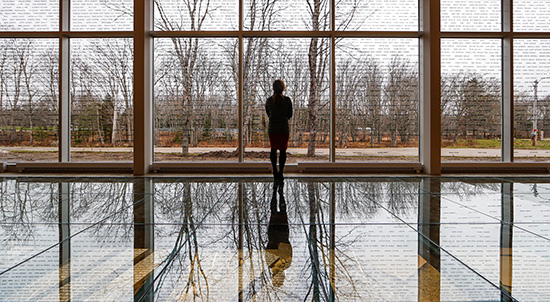 Opening June 6, 2015
The Black Loyalist Heritage Site, located in Birchtown on Nova Scotia's South Shore, shares the story of the Black Loyalists – some of the earliest Black settlers in Nova Scotia. 
In the late 18th century, Birchtown was the largest free Black community in British North America.  It was the centre of the Black Loyalist experience and its founding represented a turning point in the history of persons of African descent in Canada.  
In June 2015, the new Black Loyalist Heritage Centre opens, and will take visitors on the journey of these earliest Black settlers to Nova Scotia – and for some, back to Africa. Visitors can also trace their heritage through the names in the "Book of Negroes", a document containing the names of all Black Loyalists who escaped to Canada after the American War of Independence.
The Black Loyalist Heritage Site is also located less than 10 kilometres away from Shelburne, where parts of the BET and CBC-produced The Book of Negroes miniseries was filmed. 
Learn more about The Black Loyalists: